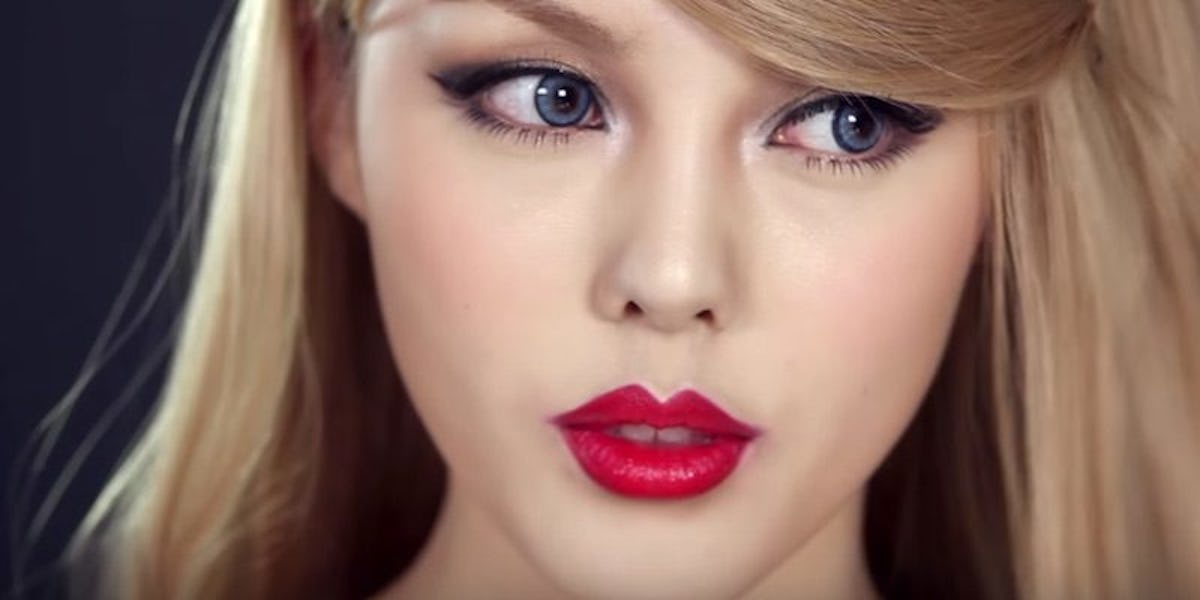 Korean Makeup Artist Transforms Herself To Look Exactly Like Taylor Swift
YouTube
Everyone wants to get that Taylor Swift red-lipped-classic-thing-that-we-like look going on, but not everyone can.
There is, after all, only one Tay Tay in the world... or is there? DUN, DUN, DUN.
Park Hye Min, a South Korean beauty blogger known as PONY Makeup, mastered the art of contouring and creating custom looks. Her latest self-transformation is T Swift.
Her skills are, for lack of a better phrase, a total f*cking mindf*ck.
I genuinely hope Park spends her time wearing her Taylor Swift face and signing autographs on the street because I assume that'd be, like, really fun.
Check out the video above, and watch the magic happen.
Citations: Korean beauty blogger totally transforms herself into Taylor Swift (Mashable)