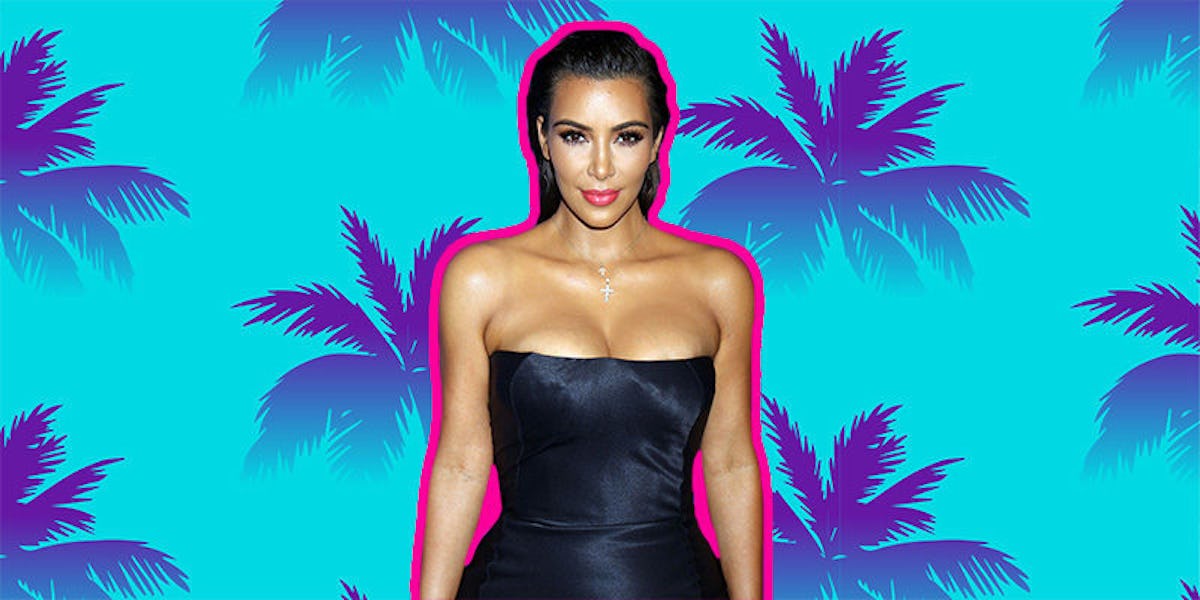 Kim Kardashian Reveals The Only Beach Tip You Need This Summer
REX/Shutterstock
If you're a hardcore beach bum like me, surf and sand is what you consider home during the summer.
The sound of waves crashing down on the shore — while you're soaking up some serious rays — is the most rejuvenating retreat from the hustle and bustle of the city.
Give me my sunnies, a refreshing piña colada, sexy beach read… and I'm all up in there like swimwear.
Although basking in the sun is super relaxing, before you get too comfortable, it's important to pack a beach bag with your go-to sunscreens.
Protect that sun-kissed skin, ladies!
Kim Kardashian posted on her website a critical tip for all of us to bring to the beach this summer.
MY FAVES: SUNSCREENS https://t.co/i39Yr6JeFM — Kim Kardashian West (@KimKardashian) July 28, 2016
Kim said,
You guys know I'm obsessed with keeping my skin young and healthy. Especially living in LA, I wear tons of sunscreen to protect my skin wherever I go — and not just on my body. There are a ton of great products to protect your hair, lips and face, too.
Hold up — sunscreen for your hair?
Kim recommends Aveda Sun Care Protective Hair Veil…
…And Sachajuan Hair in the Sun.
When it comes to the beauty scene, Kim K seriously knows what's up. Visit her website to check out more of her SPF faves.
Citations: MY FAVES SUNSCREENS (Kim Kardashian West)