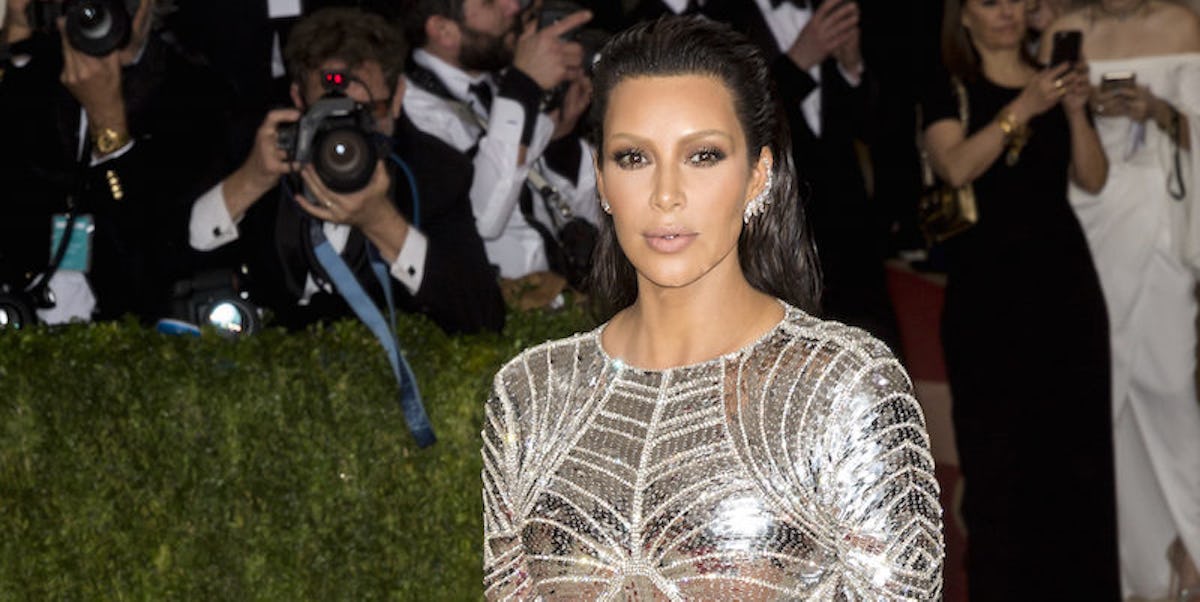 Kim Kardashian Is The First-Ever Recipient Of This Major Award
Shutterstock
With the Internet left in tiny shards following the release of Paper magazine's winter 2014 issue, all that remains is a Webby Award and Kim Kardashian West's butt print.
The Webby Awards announced Kim Kardashian was selected to receive the first-ever Break the Internet Award for her "unparalleled success online."
The announcement read,
She has shaped our understanding of how someone or something can draw the popular attention of Internet users everywhere. To the degree that she's created a new type of celebrity — publicizing her life to the benefit of herself and her family — is due to the Internet. Kim's preternatural sense of being in the public eye, sees her appearing at seemingly every major cultural moment, most notably, her support of Caitlyn Jenner's sex change… Kim has expanded her celebrity into new territories and, safe to say, to a high degree of success.
Kimmy's apps, such as Kimoji and Kim Kardashian: Hollywood, also received shout-outs due to their high download rates, and her husband, Kanye West, was acknowledged with an Artist of the Year Webby Award.
Citations: Kim Kardashian Is Receiving the First-Ever 'Break the Internet' Webby Award (Entertainment Tonight)