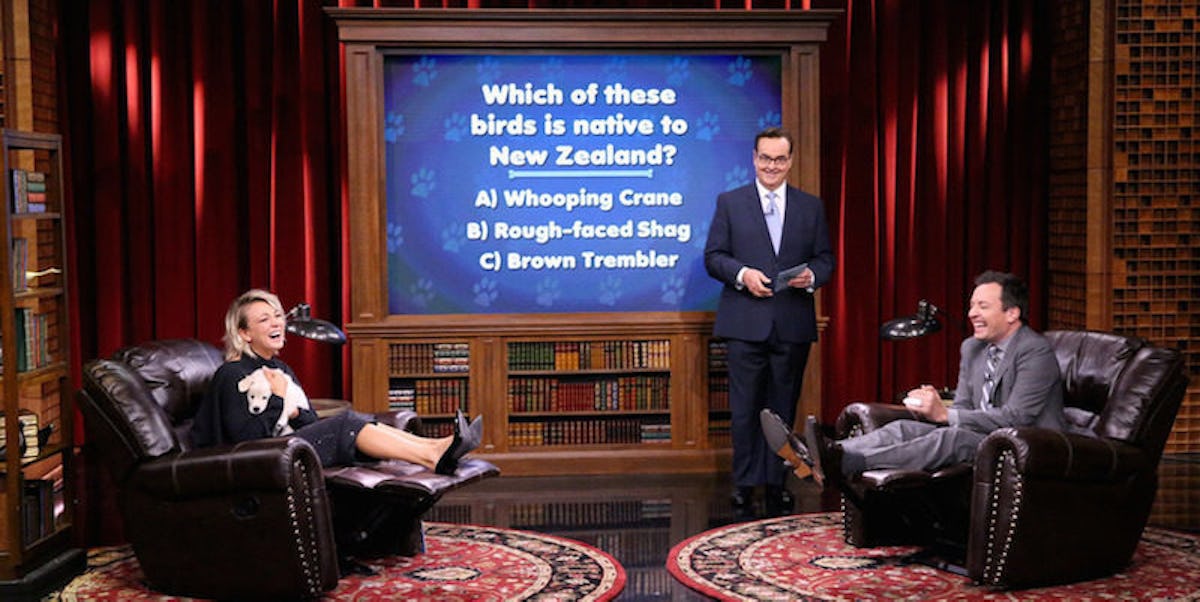 Kaley Cuoco-Sweeting Can't Handle The Cuteness Of All These Puppies (Video)
On last night's episode of "The Tonight Show Starring Jimmy Fallon," host Jimmy Fallon brought back the beloved puppy-centric trivia game Pup Quiz, and guest star Kaley Cuoco-Sweeting was not prepared for the cuteness.
Pup Quiz, for the uninitiated, is not unlike your standard game show: Contestants answer trivia questions in hopes of winning prizes. Except on Pup Quiz, the prizes are puppies, not cash.
In the clip, Cuoco-Sweeting tries (and fails) to hold back her excitement as she and Fallon face off on the faux game show.
Each time she correctly answers a question — and therefore, receives a new Golden Retriever puppy to cuddle with — she loses it a bit more.
At one point, she's so overwhelmed with the cuteness, she actually cries.
You'll have to watch 'til the end to see who wins the coveted puppy-pile grand prize (but with all these adorable furry faces sharing screen time, that shouldn't be too hard).
See for yourself up top.