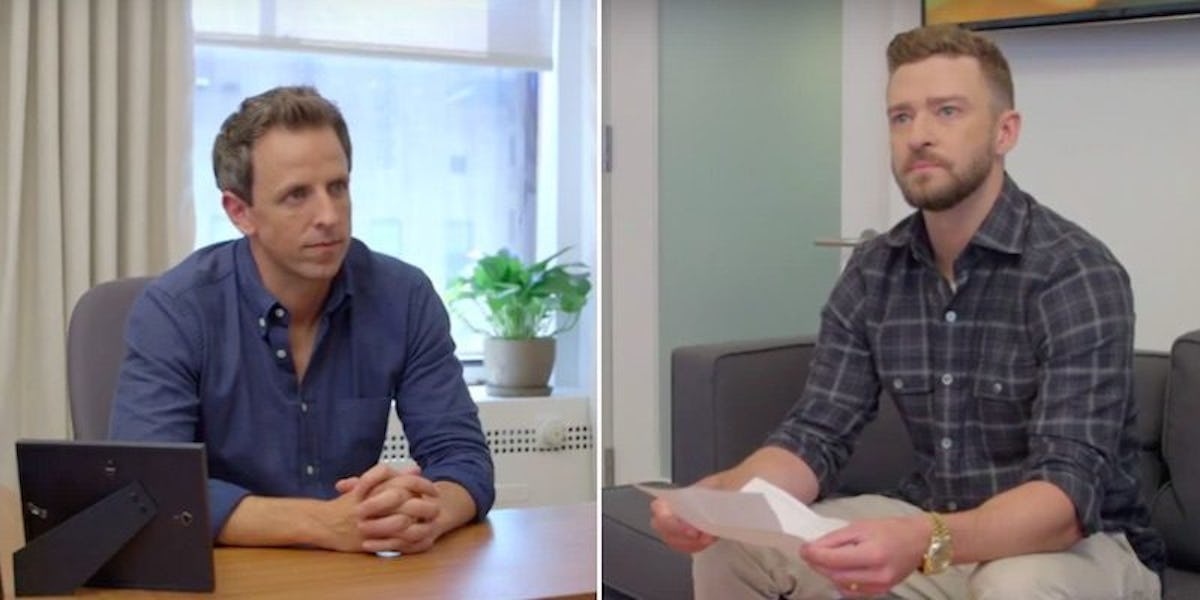 Justin Timberlake Totally Failed At Making Theme Songs For Seth Meyers (Video)
Justin Timberlake, like most of Middle America, has no idea who Seth Meyers is.
The fourth most famous person in the world, according to my aunt, stopped by "Late Night with Seth Meyers" to pitch a few new opening songs he made for Meyers' show… kinda.
For real, this is obviously a joke sketch for Justin Timberlake, but you KNOW this is a weekly struggle for Joey Fatone.
I guarantee you Joey had a meeting TODAY at Animal Planet where he was like, "We need to bring Jeff Corwin back and I have just the funky beat to use for the opening title sequence."
Also, in case you're wondering, the five most famous people in the world according to my aunt, in order, are Barack Obama, Taylor Swift, "The Middleton Girl," Justin Timberlake and "The Daily Show."
Citations: Find Out Why Seth Meyers Had to Call Security on Poor Justin Timberlake (POPSUGAR)