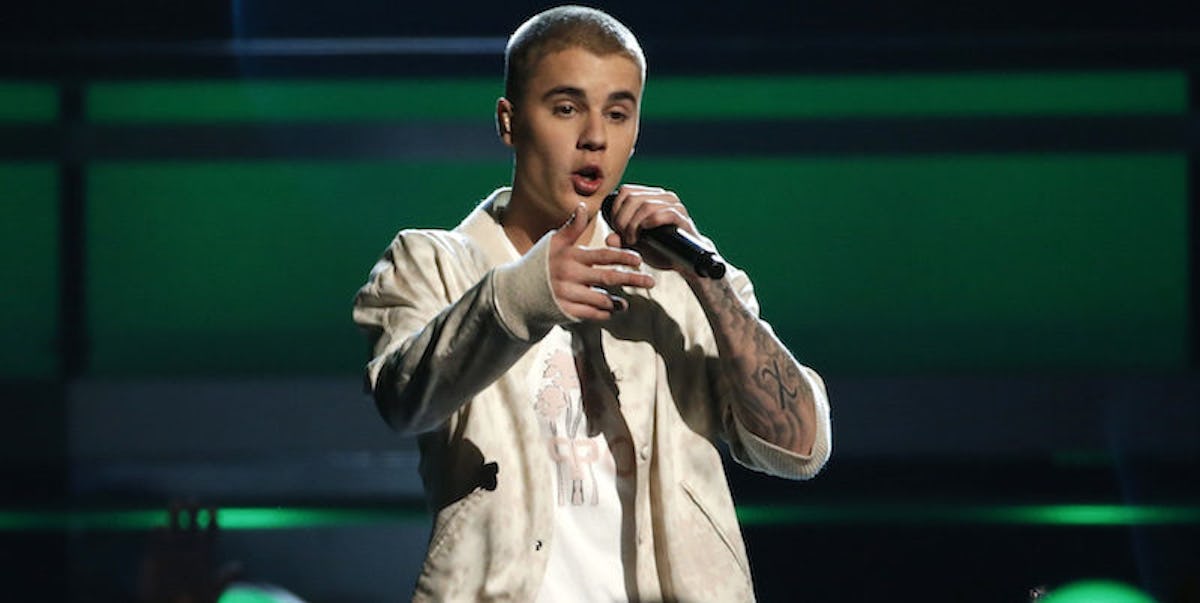 Justin Bieber Is Being Sued For Stealing The Vocals Featured On This One Song
REUTERS
Is it too late for Justin Bieber to say "sorry" for completely jacking some other artist's music?
It seems as though Canada's most controversial son is in some hot water after it was announced he is being sued for potentially ripping off vocals from another artist without that artist's consent.
The lawsuit was brought up by Casey Dienel, the musician and weird spooky voice behind the band White Hinterland. The musician alleges Biebs stole that famous female tone at the beginning of "Sorry" from her 2014 song "Ring The Bell."
The suit reportedly claims Bieber, who collaborated with Skrillex on the song, stole "the specific and unique characteristics of the female vocal riff."
Pffffft, sureeeee. This is probably just another case of an unfamous artist trying to make a quick buck off the work of another more successful musician. You know, it's disgusting how some people in this industry work.
It's like, make your OWN music and then if you're good at that MAYBE you'll be able to sell some albums and tour some countries. Don't just claim someone stole from you because he or she is better at his or her job!
I mean, I bet her song doesn't sound anything like "Sorry"...
… holy sh*t. Justin Bieber 100 percent stole this song.
Just to recap. This is Justin's song.
DAMNIT, BIEBS! Your ass is gonna get SUED (or more likely settled) into the Stone Age (or until it reaches an amicable middle number).
Casey Dienel addressed the situation on the White Hinterland Facebook page.
We'll update as this story develops.
Citations: This Singer Is Suing Justin Bieber For Stealing Her Voice Sample (Refinery29)