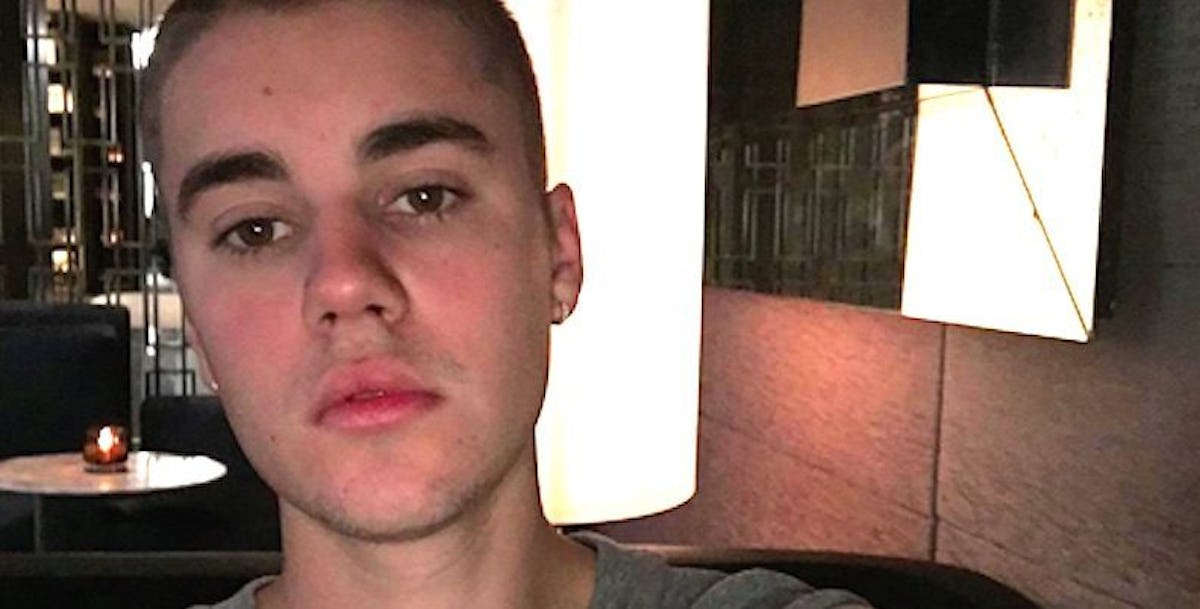 Seriously, What Is Going On With Justin Bieber In These Photos?
Guys, something really weird is going on with Justin Bieber. If you haven't heard about his latest "adventure," I suggest you take a seat.
All right, you comfortable? Let's start at the beginning.
Yesterday, the 22-year-old singer spent the day in Boston for his Purpose World Tour. He's been traveling all over the country, so there's nothing too strange about that, right?
RIGHT. I've been to Boston before. It's pretty sweet, I'm actually going back in a couple of weeks. BUT THIS STORY ISN'T ABOUT ME. IT'S ABOUT THE BIEBS.
Just keep reading.
Justin spent the day at a park in Boston. It looked like a beautiful day, according to his Instagram photo.
Aww, how pretty. Again, nothing TOOOOOOO crazy is going on here. Just seems like your typical Monday afternoon!
He also added this black and white photo of him chilling in the grass. HOW ARTSY.
Justin captioned his photo,
Eyes are the window to the soul
Yo, that's deep stuff. Bieber is such a poet, and I'm so into it.
SORRY, GETTING DISTRACTED.
Everything so far seems normal, until you see this pic of Justin sitting alone on a bench...BAREFOOT.
LOL, what?
WHERE ARE YOUR SHOES, JUSTIN?
Ummmmm, what's happening here?
YOUR FEET ARE GETTING DIRTY, BRO.
Is he OK? Should we all be concerned? Should I call someone?
WHERE THE F ARE YOU GOING? WHY ARE YOU TALKING TO THE SQUIRRELS?
WHO IS THIS BAREFOOT SQUIRREL WHISPERER AND WHERE IS JUSTIN BIEBER?
There have been a lot of big changes in Justin's life lately, like the fact he got a haircut and a new face tattoo.
Perhaps he's just trying to find himself... in a park... and wants to connect with nature or something. All I know is that Boston squirrel is one lucky animal. Goddamn.
Justin, if you're reading this, please give us a sign that everything is OK, or else I may have to show up to your doorstep with chocolates, flowers and a new pair of sneakers. Oh, and my wedding vows.
Citations: Justin Bieber Barefoot No Shoes (Cosmopolitan)