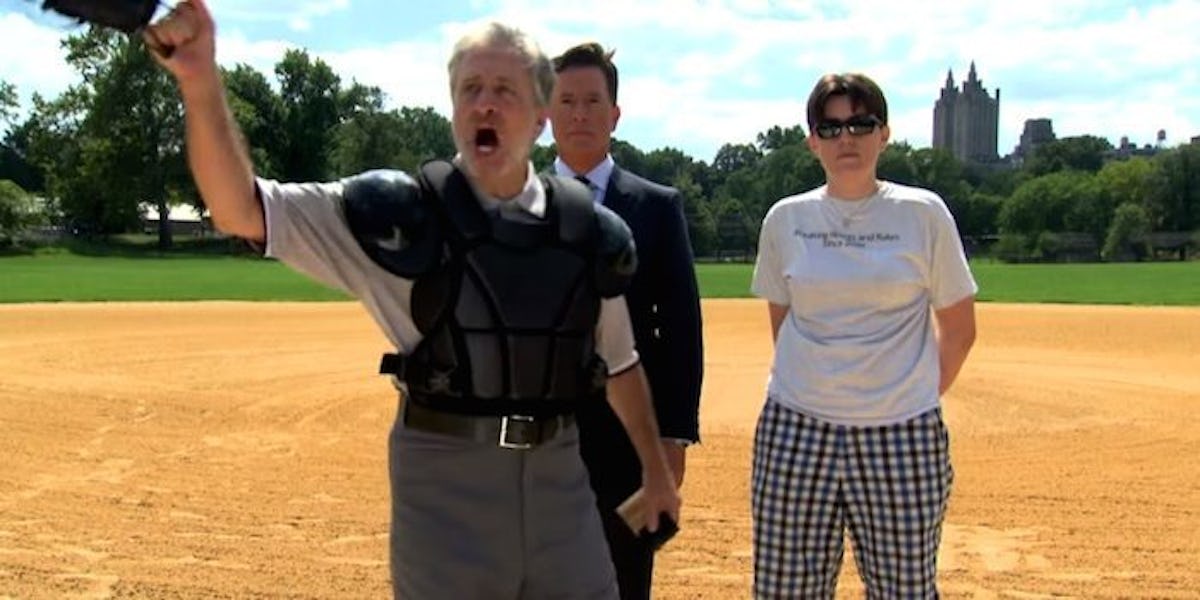 Jon Stewart Makes An Appearance On Stephen Colbert's First 'Late Show' (Video)
Jon Stewart may have hosted his last episode of "The Daily Show" this summer, but that doesn't mean we've seen the last of him.
Seeing as "The Late Show with Stephen Colbert" is a shoo-in for the next beloved American pastime, it only made sense its host kicked off the first episode with a multi-locale national anthem.
Colbert invited citizens of this great nation to sing along, but he didn't stop short with a bunch of nobodies who, sure, are the backbone of this country.
The anthem also featured a brief cameo by the elder statesman (too soon?) of political comedy, Jon Stewart.
If TV nuts can't get their daily doses of Stewart anymore, they'll have to settle for surprise cameos in regulation sports uniforms.
AMERICA.
Citations: Jon Stewart Takes The Field For Stephen Colbert's First 'Late Show' (Huffington Post)