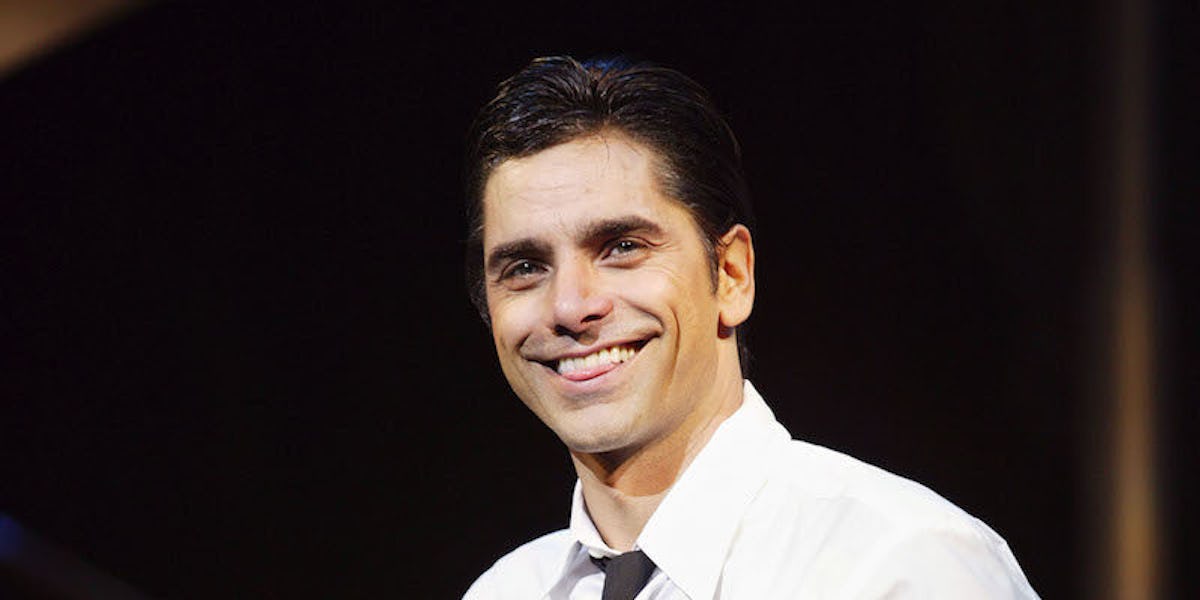 John Stamos Responds To Negative 'Fuller House' Reviews In Hilarious Way
Getty Images
If you haven't watched "Fuller House" on Netflix yet, you should probably do that this weekend.
There have been pretty mixed reviews on the series, but I think people should watch to formulate their own opinions.
For example, my co-worker Eitan Levine actually binge-watched the series at 3 am and wrote about how it was a "psychological nightmare." Other people I talked to labeled the show as "nostalgic," "funny" and "heartwarming."
It looks like the critics had some mixed reactions as well.
When John Stamos appeared on "Late Night with Seth Meyers," he listened as Seth Meyers read through some of the mean reviews of "Fuller House."
Seth found some juicy ones that compared the show's nostalgia to necrophilia and made several other disturbing remarks.
It's interesting to note the mean comments came from reviewers at places like The Hollywood Reporter and The New York Times.
Stamos pointed out fans loved the show, clearly, because it's being renewed for a second season. That's all that really mattered to him.
While reading the comments, Stamos was a good sport and definitely had fun with the process.
He summed up the experience beautifully with these three words:
How f*cking rude.
You tell 'em, Stamos.
Watch the full clip in the video above.
Citations: John Stamos Responds to Four TV Critics Who Wrote Scathing Reviews of Fuller House: "How F--king Rude, Right?" (E! News)