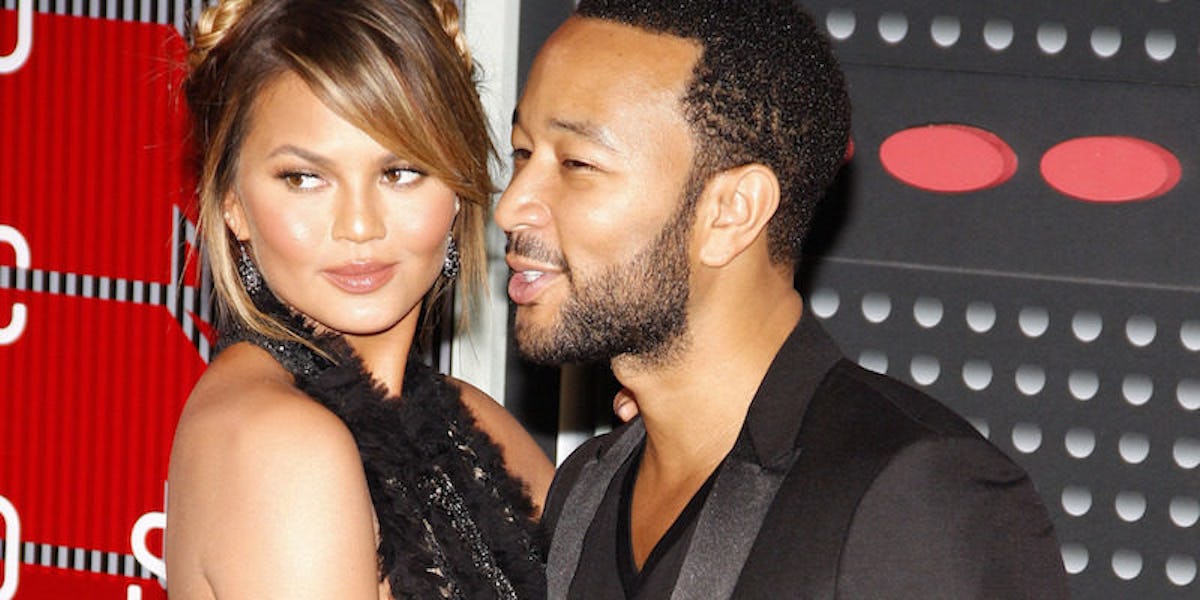 John Legend Just Called Out Chrissy Teigen's Online Haters In The Best Way
Shutterstock
Everybody wants to be an expert on parenting, but no one wants to hop off Chrissy Teigen's Twitter feed and spend time with his or her own dumb family.
Before the Sports Illustrated model and cookbook author even gave birth to daughter Luna, trolls gave her trouble online for choosing the sex of her child. You know, the child none of these strangers would ever meet or have to raise.
Now, as Luna celebrates a month of life on Earth, critics have already torn into Teigen over her decision to go out to dinner.
I know what you're thinking: Did Teigen bring a gun to dinner and hold the entire restaurant hostage? Did she drown her waiter? Did she force husband John Legend to improvise hurtful songs about patrons' appearances?
Nope… pretty sure she just ate dinner.
In fact, her hubby joined her and faced none of the same "bad parent" criticism.
On Monday, a segment on "The Daily Show With Trevor Noah" referenced the backlash toward Teigen. Legend took the opportunity to address the issue online.
He questioned the absence of "dad-shaming" and gave a shoutout to the show.
Granted, it's not as though motherhood introduced Teigen to the world of judgy online haters.
Don't worry, parenting experts who spend all their time explaining why other parents are Satan, Luna's going to be just fine.
Citations: John Legend Reaches Peak #HusbandGoals With Perfect Response To Mom-Shamers (Huffington Post)