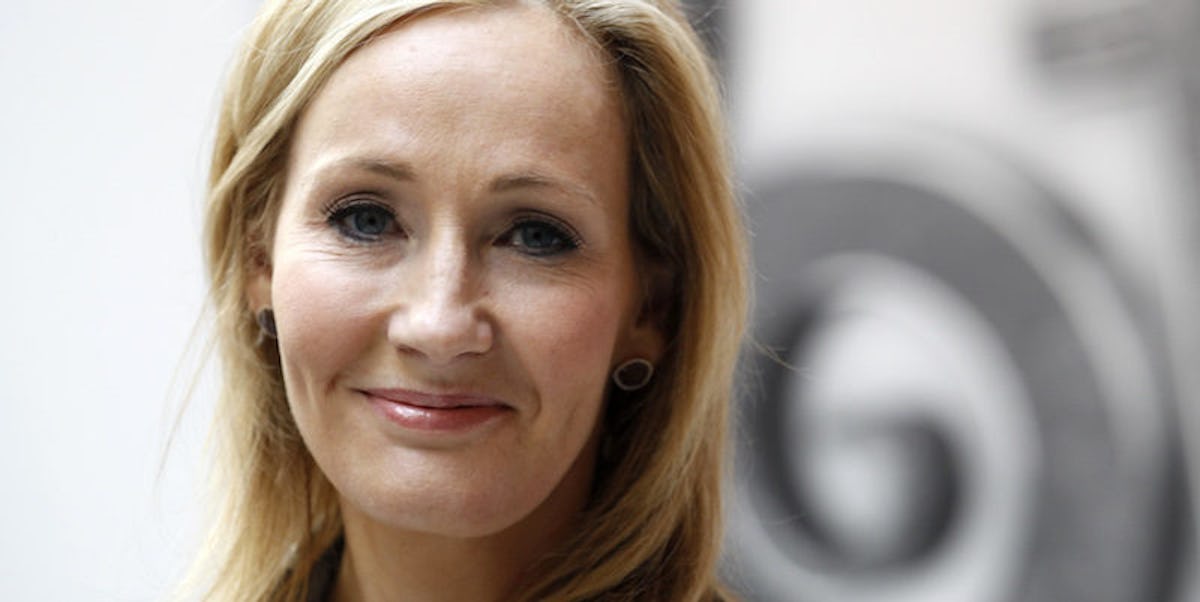 JK Rowling Gave The Best Response About How To Deal With Depression
REUTERS
The true magic of the "Harry Potter" series lies in the themes that translate so easily into the Muggle world -- like struggling with depression.
The books' description of Dementors, dark creatures that guard the wizard prison, still remains vivid to me. It rings true to a feeling many of us felt before: the feeling we'd never be cheerful again.
JK Rowling has been blessedly active on Twitter recently, providing us all with many gems of wisdom and insights into her world. But this might be my favorite tweet from Jo so far.
A fan tweeted to Rowling and asked for advice on how to get rid of her personal Dementors. I'm not exaggerating when I say Jo's response brought tears to my eyes.
I can't speak for the original tweeter, but I know this affirmation, coming from Rowling, would (and does) mean the world to me.
Other people on Twitter were moved by Rowling's tweet as well, joining in the conversation to support their fellow "Potter" fan.
This person echoed the advice of Remus Lupin: Chocolate usually helps!
@jk_rowling@mtrssmustdie And don't forget to eat chocolate every now & then! *hugs from another person fighting her dementors* — Samara Surface (@iwaitandhope) February 8, 2016
JK Rowling even added her stamp of approval.
Wise words. https://t.co/AP8v1zXPoG — J.K. Rowling (@jk_rowling) February 8, 2016
Others expressed their sheer gratitude for the author's support.
@jk_rowling @mtrssmustdie I needed this so badly tonight, thank you — Courtney (@fadeastride) February 8, 2016
This person reminded us Patronuses can't be conjured by spells, but they do exist in the real world...
@jk_rowling @mtrssmustdie create your own Expecto Patronum.Takes lot of practice but will help. pic.twitter.com/NijYyvqiAF — Mandy (@MsJadechat) February 8, 2016
...because no matter what, Hogwarts will always be there.
@jk_rowling @mtrssmustdie Stay strong, Hogwarts is always here for the ones who need help. — 'til the infinity (@nuvoleenocciole) February 8, 2016