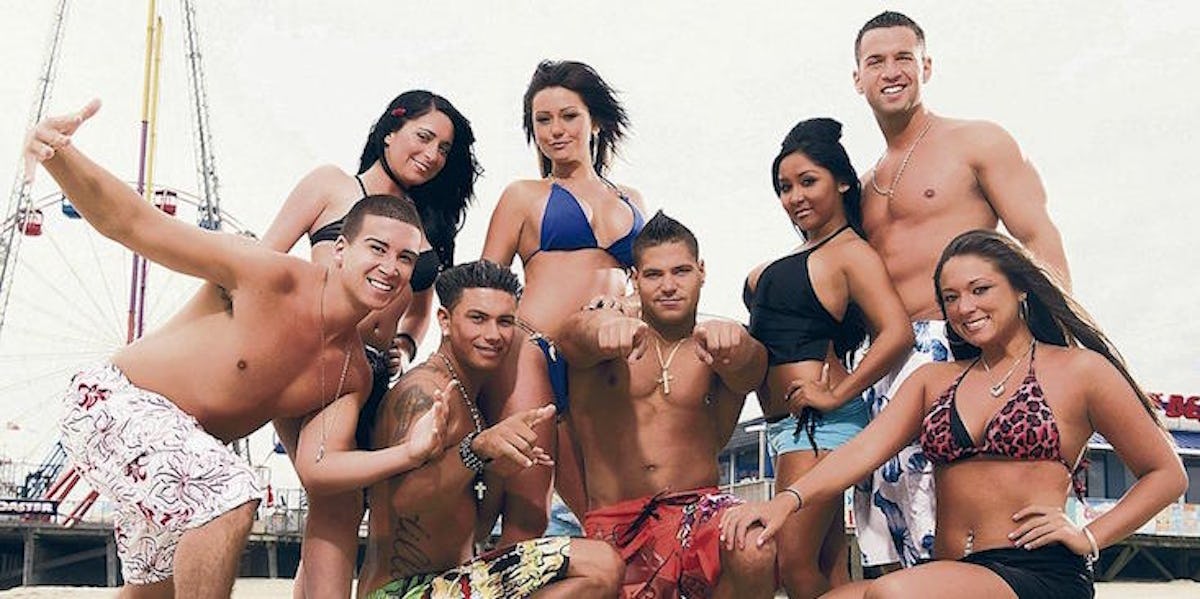 The 'Jersey Shore' Reunion Is Just One Of Many Reality Show Reunions To Come
MTV
We're finally getting more details about the mysterious reunion special the Jersey Shore cast has been filming. New info has revealed when the special will be premiering, what it will be about, and that it's opening the floodgates to more nostalgic reunions.
A new report from TMZ claims the reunion is not getting a full-series pickup, meaning it will probably air as a one-time special. That may be a bit disheartening for Jersey Shore fans to hear, but there's some good news: It sounds like this is just one of many reunions of nostalgic TV casts that will all be part of the same docu-series.
Apparently, the Jersey Shore special will be a documentary-style look at where the cast is now, and an examination of how the breakout reality show has changed their lives. It is slated to premiere in August, so we only have to wait a month to see it!
The Jersey Shore reunion is reportedly the first of many similar reunion specials being planned by this docu-series team (which is not working in conjunction with MTV, as the network told Entertainment Weekly).
No word on what the other reunion specials might be, and since MTV isn't the one backing the docu-series, it's even more difficult to make guesses. Jersey Shore is most often compared to The Real World, so maybe a season of that show will reunite.
Some other iconic reality shows that surely have the nostalgia factor that will keep the Jersey Shore demographic tuning in include Laguna Beach, The Hills, and Flavor of Love. Here's hoping we get to see reunions from any of those!
But enough guessing. What we know for sure is the Jersey Shore cast is definitely back together and filming its special. Earlier this week, Mike "The Situation" Sorrentino shared a couple video clips of the cast taking shots at a dinner together. The only member of the main cast missing from the reunion was Ronnie.
The Jersey Shore reunion special is coming sometime next month.