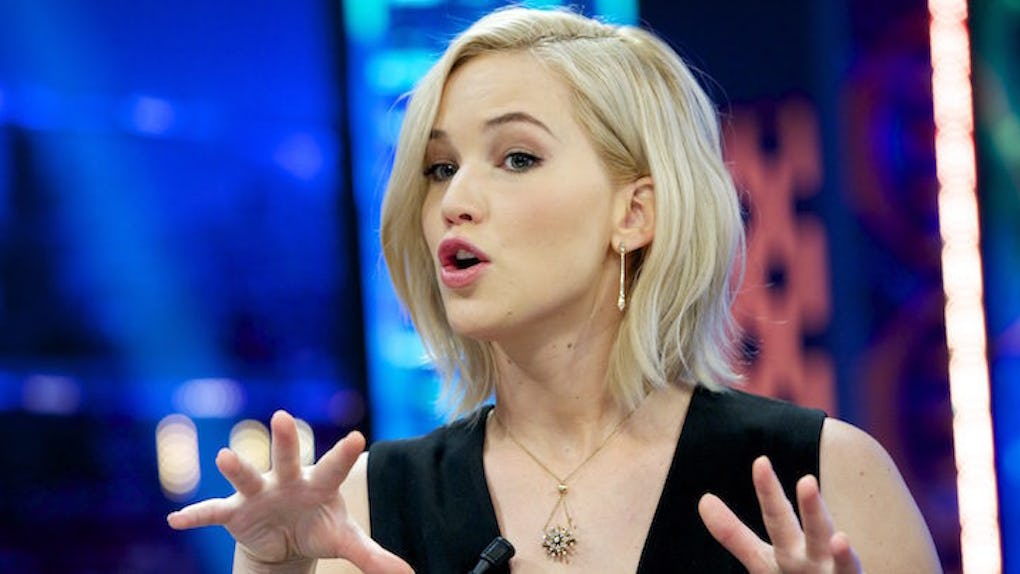 Getty Images
Jennifer Lawrence Is One Hot Old Lady In This Hilarious Funny Or Die Movie Trailer (Video)
Funny or Die does not like the way women are treated in Hollywood.
The jokesters at the site created a hilarious faux-movie trailer using  Jennifer Lawrence films to make a statement about the sexism and ageism in the movie industry.
First, the video takes a look at past films in which Lawrence, 25, portrays a character much older than her actual self, including "Joy," in which she plays a 40-year-old mother of three.
Then, the trailer gives viewers a sneak peek at Lawrence's next film, a satirical (and completely fake) production called "Really Really Old Lady Who Still Looks Totally Young And Hot."
In the imaginary film, Lawrence plays an 89-year-old woman who looks 16 (or as FoD describes it, her "oldest role yet.")
The minute-long clip is dripping with sarcasm, and I love every second of it.
Watch it, below.
Citations: Watch Jennifer Lawrence In Her Old Lady Who Looks Really Young and Hot Movie Trailer (Cosmopolitan)