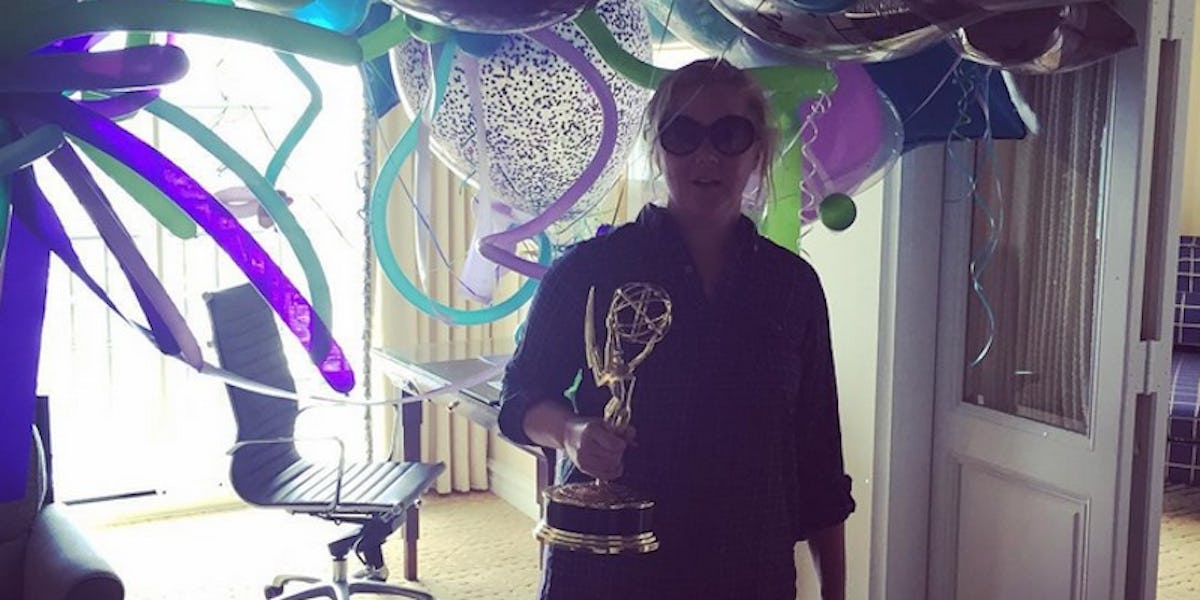 Jennifer Lawrence Sent Amy Schumer A Sh*t Ton Of Balloons For Emmy Win
Jennifer Lawrence and Amy Schumer are at it again and giving us serious friendship FOMO.
On Sunday night, Schumer won her very first Emmy for Outstanding Variety Sketch Series for her "Inside Amy Schumer" performance, and Lawrence couldn't wait to congratulate her.
Schumer told "Entertainment Tonight,"
Jennifer sent me a really sweet text...  She said that I looked pretty but not smart.
Schumer added, "[Lawrence] is the real-deal funny." She also discussed her upcoming movie with Lawrence saying,
My sister and Jen and I wrote a movie together so we're gonna hopefully be shooting that in a year or something. We're busy!
Keep it up ladies, you're giving us real squad goals.