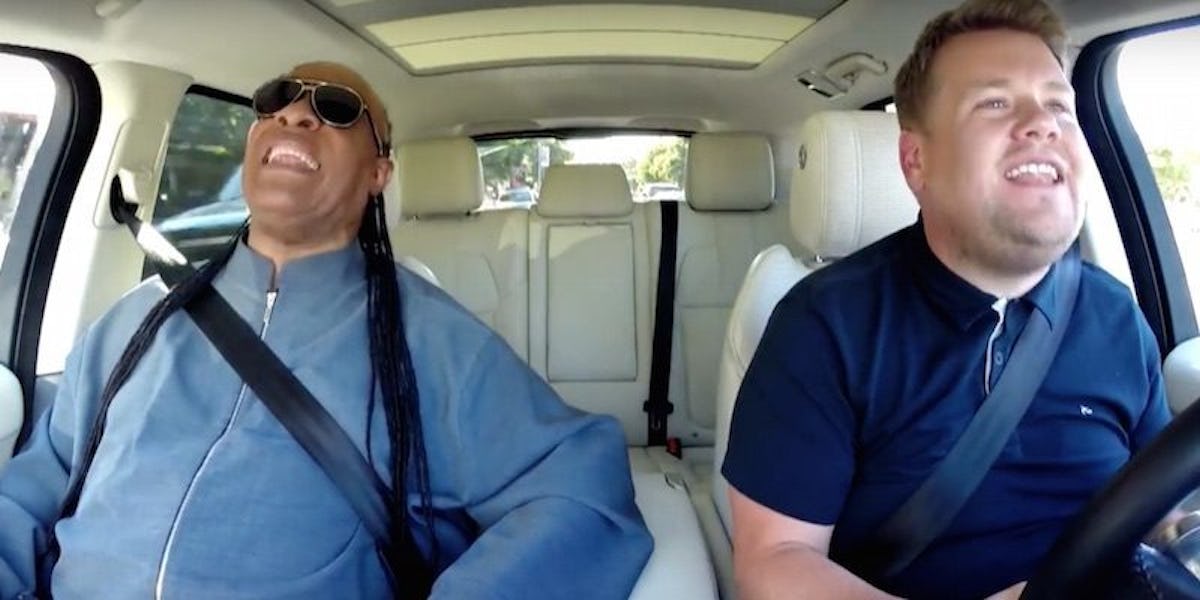 James Corden Gets Emotional In 'Carpool Karaoke' With Stevie Wonder (Video)
Stevie Wonder may have been a beloved musician for 54 years of his 65 on Earth, but doesn't mean he's too important to ride around town BS-ing with James Corden.
On Monday's episode of "The Late Late Show with James Corden," the host rode around town with Stevie Wonder for a round of "Carpool Karaoke."
In the segment, the pair belts along to Wonder's hits, including "Superstition," Isn't She Lovely," "Signed, Sealed, Delivered I'm Yours," and "For Once In My Life" while the music icon FaceTimes obsessively.
When Corden asks if Wonder would call Julia, his wife, the singer chats with her for a bit before serenading her, changing the lyrics of another hit from "I just called to say I love you" to "I just called to say James loves you."
Watching Stevie Wonder personally deliver a melodic love letter to Julia proved to be too touching for Corden, who became visibly choked up at the sight.
Honestly, watching James Corden watch Stevie Wonder deliver a melodic love letter to Julia will probably be too much for every viewer, but the entire point of late-night comedy is to make us weep for love, devotion and Motown.
Citations: Stevie Wonder brings James Corden to tears in adorable 'Carpool Karaoke' (Mashable)