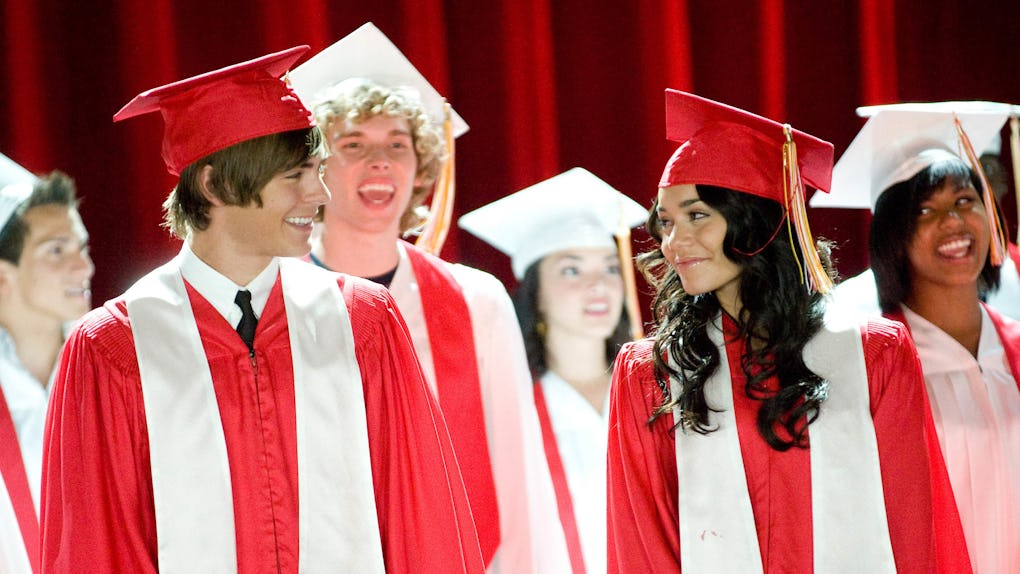 Disney-ABC Domestic Television
'High School Musical' Cast Reunited, And It'll Make You Super Nostalgic (Photos)
About nine years ago, Vanessa Hudgens, Zac Efron, Ashley Tisdale and Corbin Bleu started their first day of high school in the beloved Disney flick "High School Musical."
This weekend, the cast members had a "High School Musical" reunion during an "Alice in Wonderland"-themed Halloween party thrown by Hudgens herself.
The cast, except Efron who, unfortunately, was not in attendance, dressed up for the epic party: Hudgens as Alice, Tisdale as the Queen of Hearts, Bleu as a spot-on Lenny Kravitz and costar Monique Coleman as Dionne from "Clueless."
The evening was documented on Instagram, and from what I can tell, it was every bit as awesome as a reunion should be.
Check it out below.
Here's the full cast, plus some extras.
Left to right, you can see Hudgens, Coleman and Tisdale.
Look at that Lenny.
Tisdale was a killer Queen of Hearts.
Happy "High School Musical" reunion!
Citations: The Cast Of High School Musical Had A Halloween Reunion & It Was Epic (Refinery29)