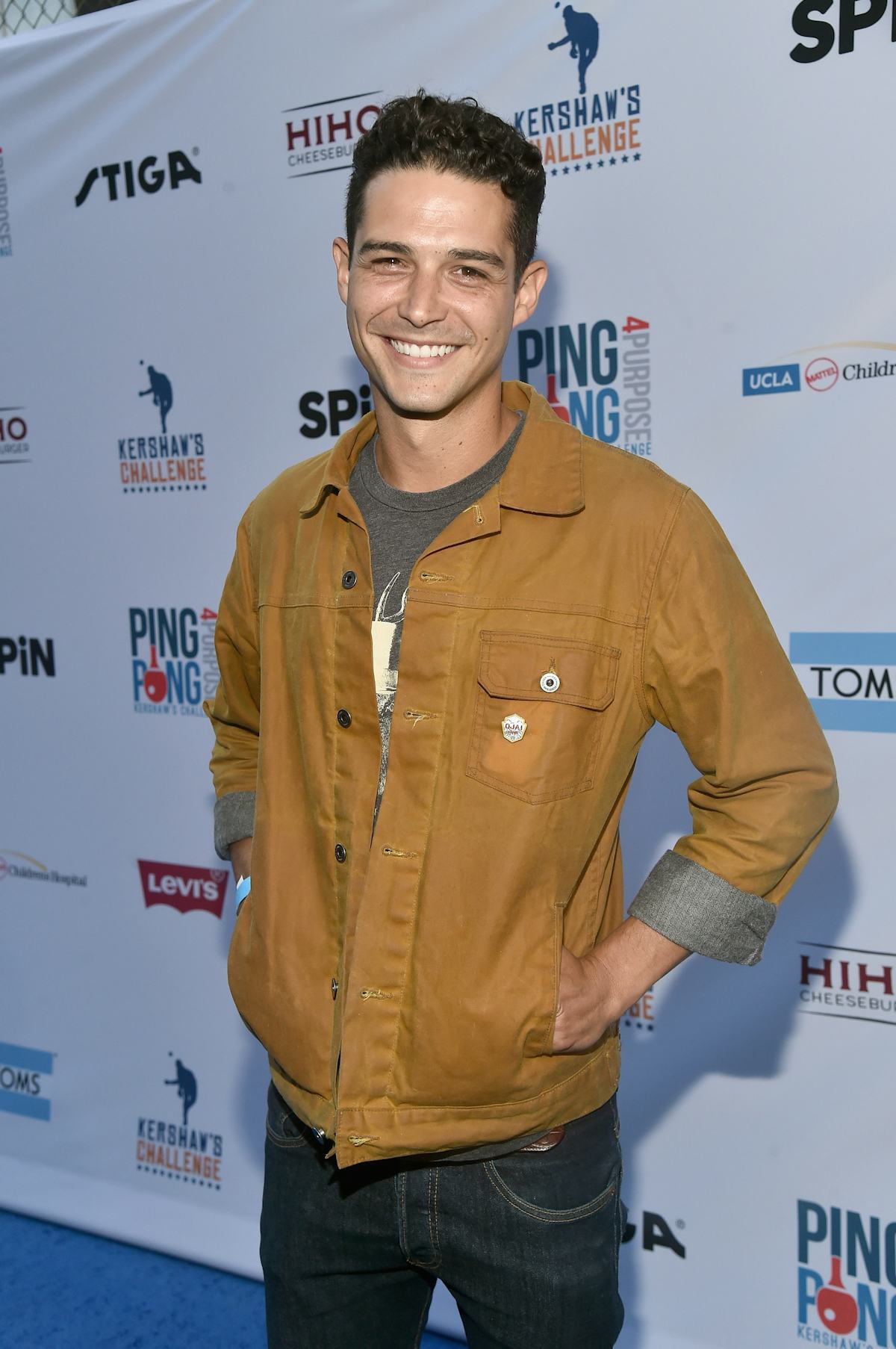 Here's What Wells Actually Does When He's Not Bartending On 'Paradise'
Alberto E. Rodriguez/Getty Images Entertainment/Getty Images
Wells Adams is sure shaking things up this season on Bachelor in Paradise, even if he isn't an official cast member. The former Bachelorette contestant from JoJo's season has replaced Jorge as the show's bartender, but what is Wells' real job? Wells not only slings drinks for the group in Mexico, he's also taken on the role as the show's resident Greek chorus, chiming in on all the drama with wit, insider insight... and props.
Nope, he's not a professional puppeteer, in case you were wondering — although he should probably look into taking his little narration act on the road when this is all done. Wells is actually a longtime radio DJ in Nashville who has brought his voice, commentary, and music knowledge to iHeartRadio's Alt 98.3 and 105.9 The Rock. Plus, his Paradise Snapchat recaps are not to be missed.
On-screen, Wells is already a total fan fave, and it's easy to see why. He shocked audiences in the Aug. 22, 2017, episode when he stepped outside his bartending shoes to plant a kiss on Danielle M. as she was exiting Paradise — a sure-fire way to make a lasting impression on Bachelor Nation. Fans are already speculating that the pair, who were friends from Nashville before being on the show together, are legit dating now. Wells confirmed to Chris Harrison that she's "a great kisser" and also said they had a date years ago that went nowhere but friendship. Here's hoping that after that kiss, things have truly changed.
There's also the dream that Wells could actually make a full-time career out of the Bachelor franchise by becoming the next Bachelor. According to his ABC bio, he considers himself a "party starter," so that could make for some great TV. Honestly, I'm all for Wells taking the leading man role, just as long as he brings his puppets along with him.
Even though Wells isn't a legit bartender outside of Paradise, he still offers plenty of flair to the position and his own brand of humor. Bonus points for knowing how to spice things up with that whole Danielle thing...