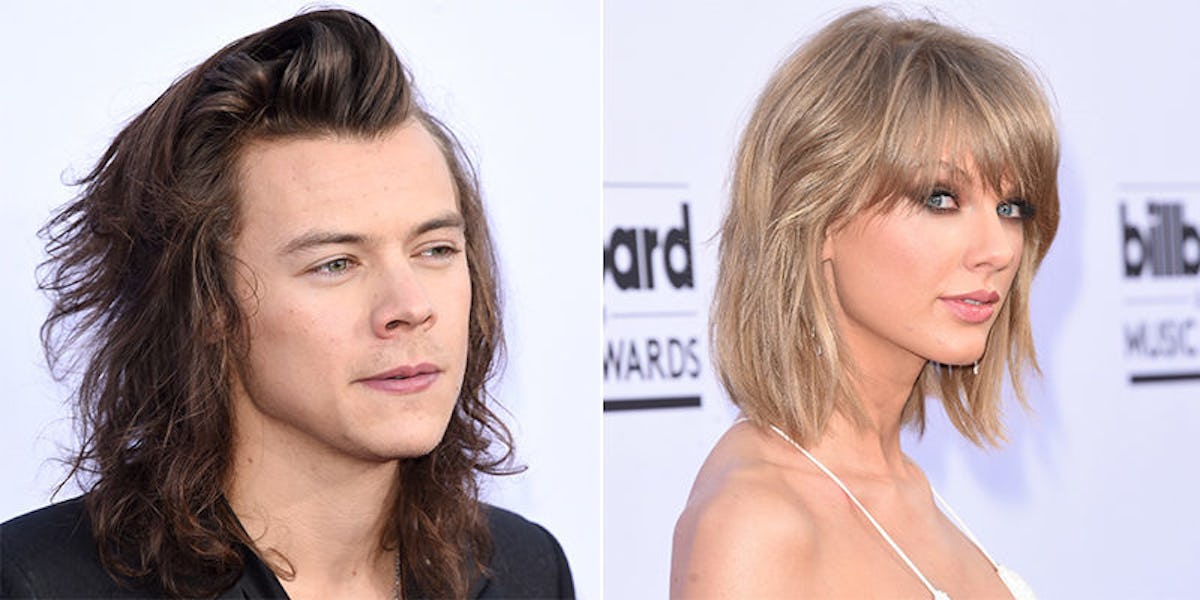 Harry Styles Is Still A Fan Of Taylor Swift, And Here's Proof
Getty Images
Today is basically a national holiday because it's the birth date of our blessed lord, Harry Styles.
Harry Styles was born 22 years ago, and since then, our lives have been changed forever.
I could go on and on about how he's the most perfect human in the entire world, because I truly believe that. However, that would take all day, and there's bigger news that needs to be addressed... like Harry's tweet.
Harry decided to post some song lyrics on Twitter in honor of his 22nd birthday.
Um, WHAT?!?! Let me remind you WHOSE SONG LYRICS HE'S QUOTING.
Yes, Mr. Styles is quoting ex-girlfriend Taylor Swift, and I'm freaking the f*ck out.
It looks like exes really can be friends, since Harry is still clearly a fan of Taylor's music. AW, how sweet.
Well played, Harry. Not only are you insanely good-looking, but you're funny, too. Happy birthday, cutie pie.