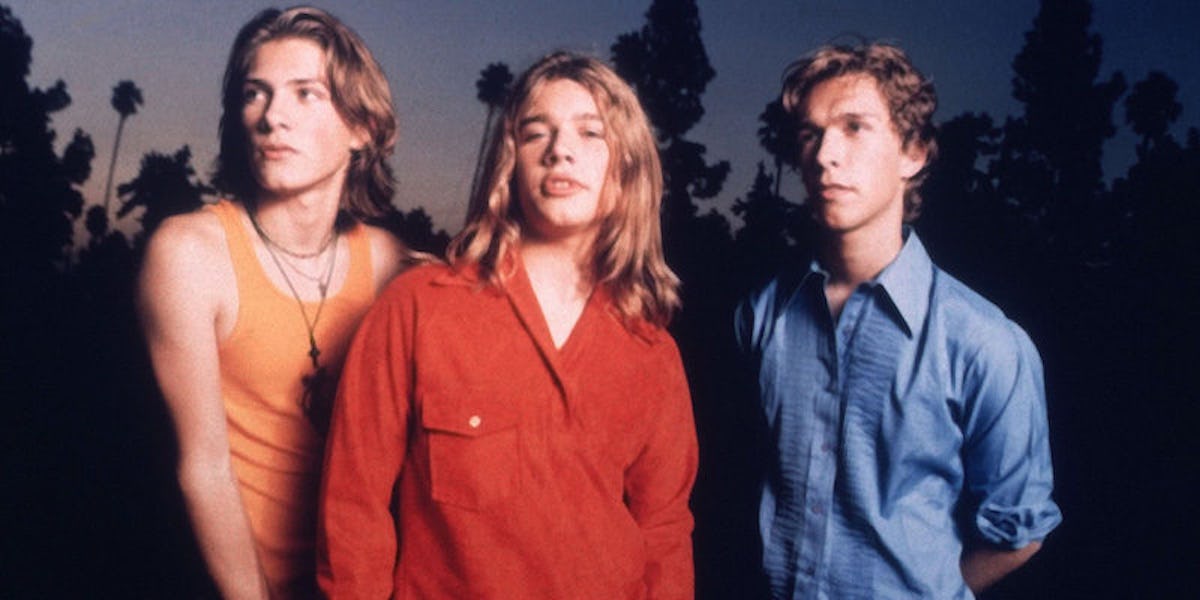 Hanson Says We've All Been Singing 'MMMBop' Wrong This Whole Time
Reuters/Stringer
Jeez, Hanson, now you tell us?!
For all the young 'uns who don't know, "MMMBop" is a song released in 1996 (and again in 1997) by Zac, Taylor and Isaac Hanson, aka the band Hanson. That was 20 years ago.
Now, apparently the brothers have a bone to pick with everyone who's been attempting to sing their hit for the past two decades. In a recent interview with Vulture, the brothers all agreed they'd never heard a good cover of the song.
Isaac Hanson said,
People can't sing the chorus right. Most of the time they syncopate it wrong.
Ouch! Harsh words to One Direction, The Vamps and Phish, each of whom put out versions of the song.
Isaac went on to say he had faith Bruno Mars could pull it off should he be interested in covering the song. Personally, I wouldn't hold your breath for that cover, Isaac.
The brothers also spoke about how the original "MMMBop" was intended be a much darker song than the way it was later perceived. If you listen and compare, you can definitely hear the slower, more serious tone of the first version versus the fast-paced radio edit below.
But, I prefer my boy bands to be optimistic and upbeat, so I'm team #RadioEdit on this one.
Citations: Hanson Says Everyone's Been Singing 'MMMBop' Wrong: Find Out Why! (Us Weekly), Hanson on the 20th Birthday of 'MMMBop' (Vulture)