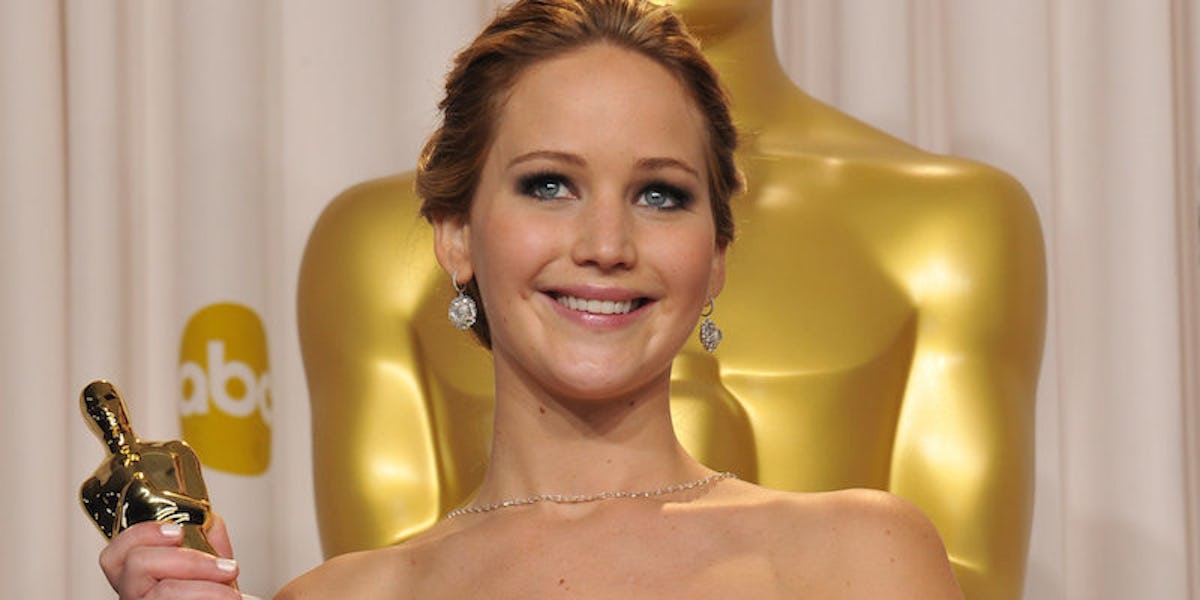 The Gift Bag For The Oscars Will Make You Depressed You're Not Famous
Getty Images
Don't feel too bad for Leonardo DiCaprio if he doesn't win an Academy Award this year because, either way, dude's going home with a serious prize.
Oscar-nominated actors and directors -- you know, those people making millions of dollars a year -- will reportedly receive gift bags worth over $190,000 at the 2016 Academy Awards.
According to a report from Metro, this year's nominees will receive a bag from the gift company Distinctive Assets full of everything from first class trips around the world to lifetime supplies of beauty products. There are also sex toys and breast lifts, presumably thrown in exclusively for the ladies. Yay, sexism!
In case you're not already angry about the injustice of it all, there's more: The bags don't go to every nominee, only the ones in the main acting and directing categories. Yay, classism!
According to Metro, here's everything in the gift bag for Hollywood's most famous:
A 10-day, first-class trip to Israel ($55,000) A year's worth of unlimited Audi car rentals from Silvercar ($45,000) A 15-day walking tour of Japan ($45,000) Three private training sessions with 'celebrity wellness expert' and star of ABC's 'My Diet Is Better Than Yours,' Jay Cardiello ($1,400) Ultherapy, a laser skin-tightening procedure, courtesy of 740 Park Plastic Surgery ($5,530) A lifetime supply of skin creams from Lizora ($31,200) A Fit Club TV 'Ultimate Fitness Package' in a private villa ($6,250) A Haze Dual V3 Vaporizer ($249.99) An Arouser sex toy, which offers gentle suction and simulation (females only) ($200) A vampire breast lift, which uses 'blood derived growth factors' to enhance breasts without implants ($1,900)
Everything about this gift bag is pretty crazy, but I'm most disappointed by the fact Leo likely won't be getting one of those sex toys. The man eats raw bison meat for you people, and he doesn't even get some gentle suction and simulation for his troubles? Ridiculous.
Citations: Oscars nominees are receiving gift bags worth $200k including holidays, sex toys and breast lifts (Metro)