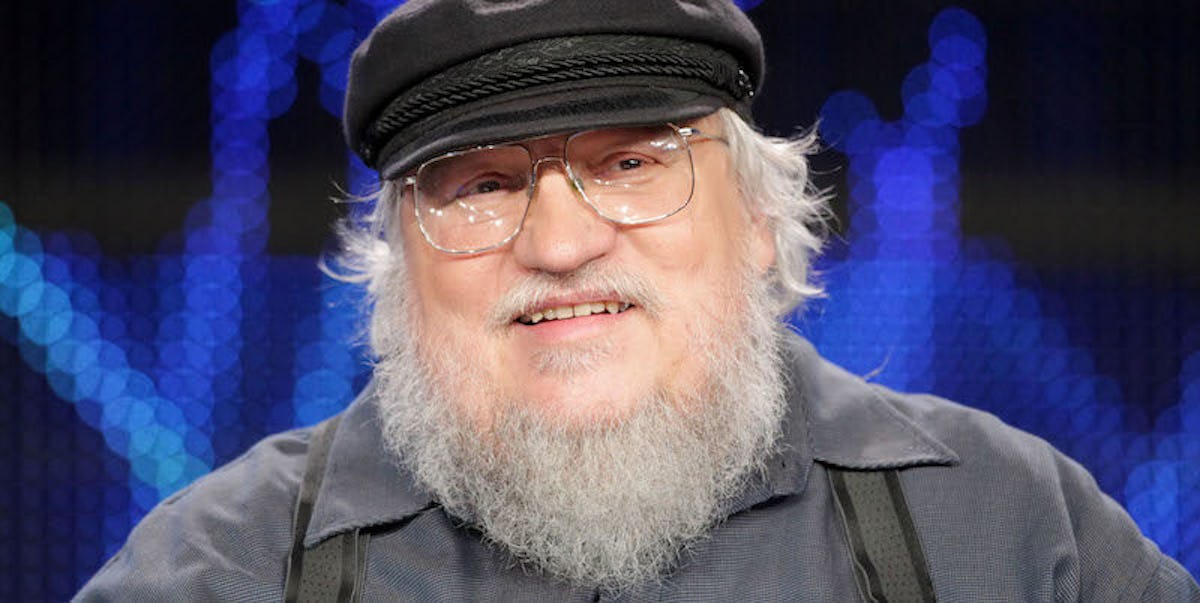 Calm Down, 'Game Of Thrones' Fans: George RR Martin Didn't Die
Getty Images
Sir George Martin, the iconic producer who worked closely with The Beatles, died on Tuesday at the age of 90 in his home in England.
He was a legend, an innovator of pop music production and often referred to as "the fifth Beatle."
He was not, however, a popular fantasy writer who authored a bestselling series with its own HBO show.
So, quit worrying, nerds: George RR Martin is still alive and procrastinating. You'll get your sixth book of swords and ice monsters or whatever they're called. Probably. Someday.
Of course, it's pretty sad about producer George Martin, too. Both Ringo Starr and Paul McCartney shared their grief after news broke of his death.
But he was fairly old, lived a great life and didn't leave us hanging on an unpublished Beatles' album or anything.
So, I understand the concern from you "Game of Thrones" fans. That dude has been stringing y'all along for five years now, and truth be told, he does not look that healthy.
But, you're safe. For now.
Take a deep breath, John. I'm sure you'll get to read about Tyrion's tragic death soon.
Save your screams, Ash. It's OK.
Please take care of your heart, Mark. Maybe lie down for a bit.
Do you guys want to tell Casey, or should I?
You're very welcome, Ryan. Just doing my job.
Yes, Rupert, initials sure do matter.
Quite a few, Nick. Quite a few.
I don't even know what to say to you, buddy.
Producer George Martin undoubtedly thanks you all for your afterthoughts of grief.
RIP, George Martin. Sorry your death was upstaged by all these anxious nerds. Thanks for "Sgt. Pepper's Lonely Hearts Club Band"!
Citations: Sir George Martin dead: Game of Thrones fans had 'mini-heart attack' when they thought George RR Martin had died (Independent)