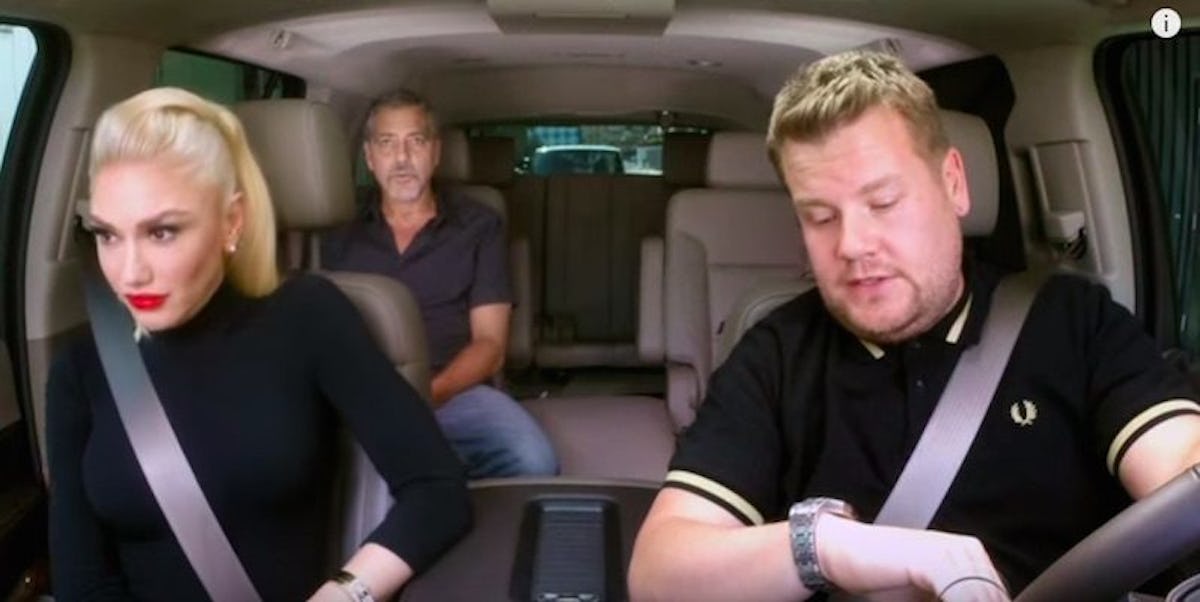 George Clooney Crashed James Corden's 'Carpool Karaoke' With Gwen Stefani
CBS
Gwen Stefani was the most recent guest on James Corden's "Carpool Karaoke," so as you can imagine, things got pretty interesting.
I feel like this episode brought back major nostalgia since James and Gwen covered a lot of her old material.
Hopefully, you haven't forgotten the words to "Rich Girl" and "Hollaback Girl" yet, because obviously those classics were brought back.
This segment was a little different from Corden's usual shows because there ended up being TWO surprise guests in addition to Stefani.
Here's what went down. Corden picked up Gwen to join him on his way to "The Late Late Show," but they needed two more passengers in order to use the HOV carpool lane.
Corden fortunately saved the day by calling up a good friend who always "has nothing to do." Next thing we know, George Clooney hops in the back of the car and joins Gwen and James. Ugh, I love you, George. Even at age 54 you make me swoon.
SORRY, GETTING DISTRACTED.
So anyway, after realizing the group needs one more passenger to ride in the lane, George calls up Julia Roberts to join the crew.
I have to say, Gwen, James, George and Julia make one hell of a squad. Watch out T Swift, you and your girls have competition.
In the clip above, you can see the moment George Clooney joins the gang, but if you want to watch the entire segment, check out the video below. Now fasten your seatbelts and enjoy the ride.
Citations: Gwen Stefani Carpool Karaoke With James Corden (Daily Mail)