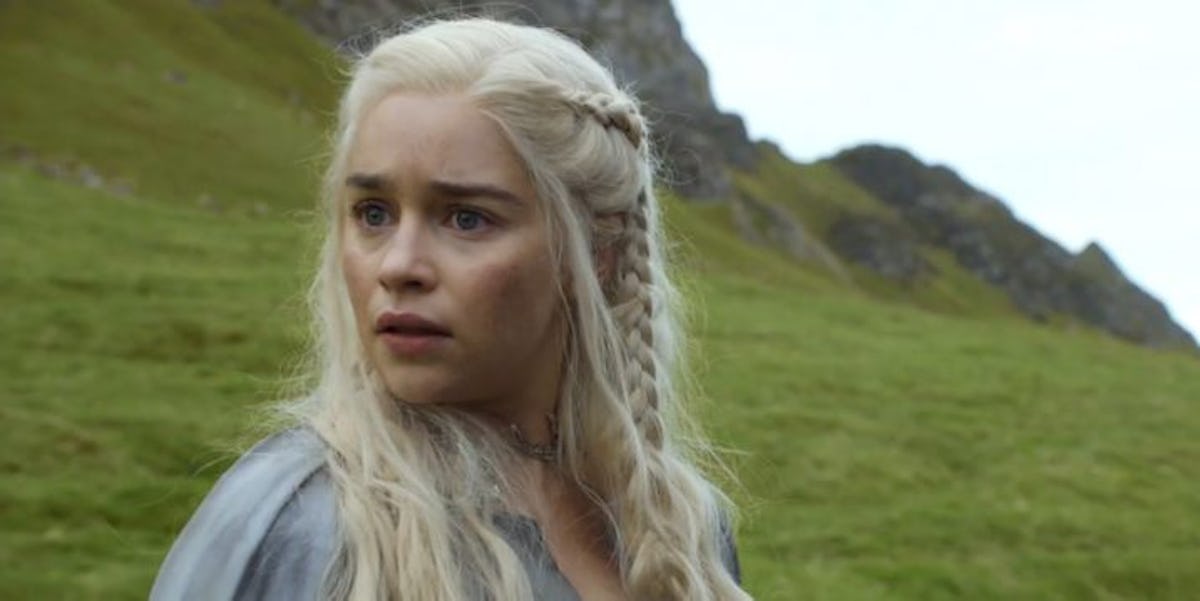 The Number Of 'Game Of Thrones' Episodes In Its Last Season Will Make You Mad
YouTube
The "Game of Thrones" show creators David Benioff and Dan Weiss have been busy blessing the world for seven long, action-packed seasons now.
But what do Benioff and Weiss have in store for the HBO series' very last (painful) season? While the question may seem a bit premature to ask, the showrunners have offered an answer.
Sorry, but it has nothing to do with Khal Drogo.
During a panel discussion at the South by Southwest film festival in Austin, Texas, Benioff let "GoT' fans in on a little secret: The eighth season will be just SIX episodes long.
Benioff stated,
It's only going to be six episodes for the final season.
Go ahead, let out your sigh of disappointment now, and remember it's OK to kick and scream.
Keep in mind, HBO has not yet confirmed the episode count for the last and final season of "Game of Thrones." That doesn't mean Benioff and Weiss are bluffing, though.
It seems the show creators will stand by their word and offer up six episodes to close out the award-winning series. On top of that, Benioff stated they have already decided who will write each episode.
The 46-year-old screenwriter and "GoT' co-creator said,
We argued over who got to kill Sansa.
Yikes.
In addition to spilling the juicy details on how many episodes we can expect in season eight, Benioff and Weiss also spoke about life after HBO's "GoT."
Can you even imagine a planet this cold without your favorite HBO show?!
Benioff stated,
I think HBO might well do [another series], and I look forward to watching it, and I think it be great, but I think they should get new blood in.
Don't you just HATE goodbyes?! We haven't even gotten to season seven yet, and they're already saying it.
But don't be sad. The show's creators didn't just show up to SXSW with "bad" news.
They also announced the upcoming season will feature a guest appearance by Ed Sheeran. You know, just a little something to numb the pain!
Don't forget, season seven of "Game of Thrones" returns to HBO on July 16.
Citations: The Final Season of Game of Thrones Will Only Have 6 Episodes, Producers Confirm (TIME)