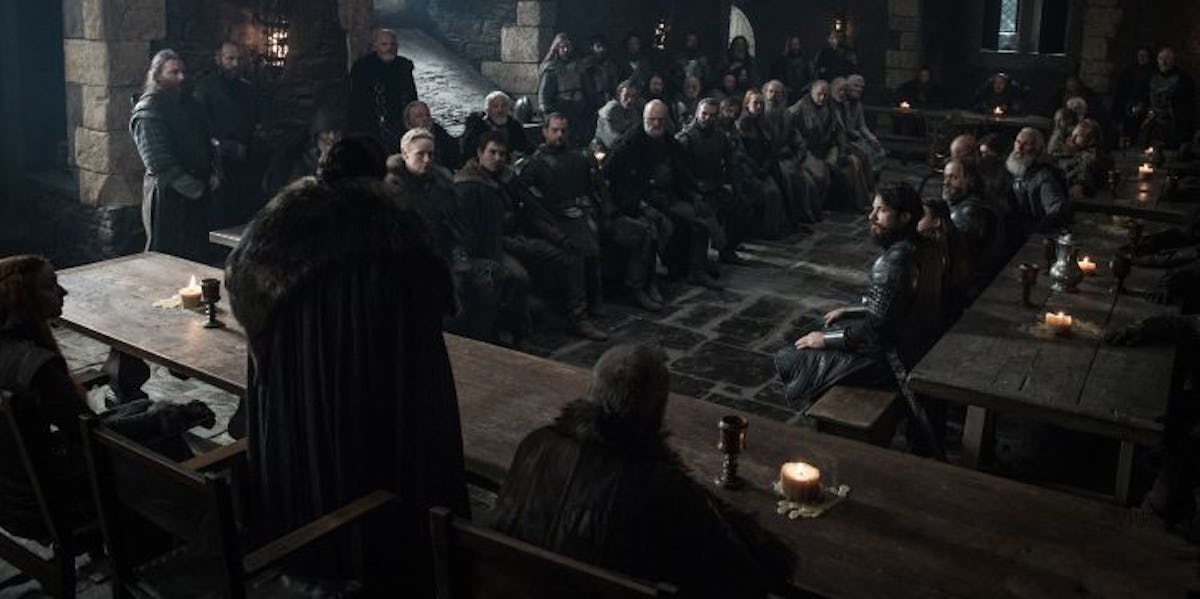 This 'Game Of Thrones' Character Had A Makeover And Twitter Is Here For It
HBO
This post contains spoilers from "Game Of Thrones" Season 7, Episode 1. 
Annnnd we're back. Game of Thrones returned to HBO with the Season 7 premiere this Sunday, July 16. It's got all the things a Game of Thrones episode should have: murder, defecation, family drama, and most importantly, FASHION!
Do you guys remember Euron Greyjoy? From Season 6? The younger brother of Balon Greyjoy? The uncle of Yara and Theon? The guy who totally murdered his brother, Balon, and seized control of the Salt Throne?
Anyways! Here's what he used to look like:
Here's what Euron looks like now, in Season 7, Episode 1:
That's right, Euron is back, b*tches, and he got a full-fledged Hot Topic-esque MAKEOVER!!!
Mmmm yes, hello my evil Goth king. I'll let you tell me about which bands' earlier stuff you like better any day.
Obviously, Twitter totally loves it, too.
Who says punk in Westeros is dead, amirite?!
Talk about getting an upgrade.
New season, new Euron. Kanye would be so proud.
It's really those leather pants that pull the outfit together.
Listen, the eyeliner and hair do are working for me, OK?
And who doesn't love home-brewed beer?
So what if he looks a little hipster?
It's a true transformation.
Look, I'm just saying all dudes out there in Westeros might want to hold onto their lady friends.
'Cause this new-and-improved Euron is straight up about to steal all the girls.
Of course, it doesn't hurt that this new look comes equipped with a whole plethora of snappy comebacks.
"Two good hands." "You should try it." DAMN, EURON.
Phew. Honestly, I was so distracting by this hottie in a jacket I pretty much missed the rest of the episode. Daenerys did something? Maybe? Dragons?
IDK man, Euron Greyjoy was wearing eyeliner and leather pants, so Game of Thrones Season 7 is a success in my mind.