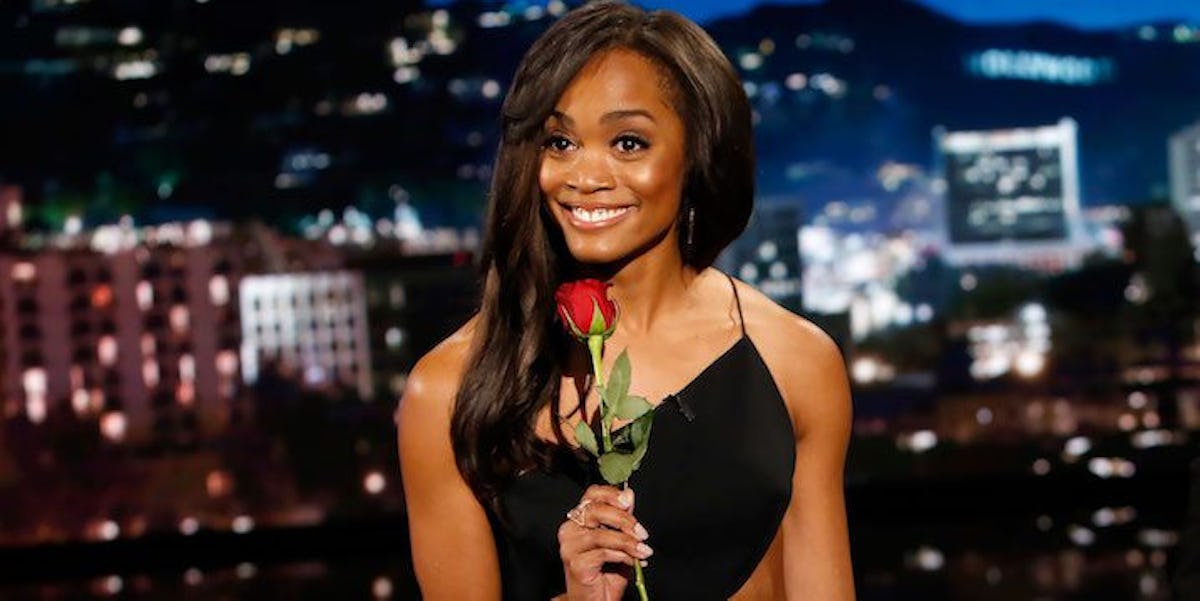 First Teaser For Rachel Lindsay's 'Bachelorette' Season Is Here And We're Pissed
ABC
Wow, ABC. Just, wow.
You get everyone hyped for a "Bachelorette" season 11 teaser and then you just throw a bunch of used-up old "Bachelor" clips together to a Fifth Harmony song and call it a day?
FIFTH HARMONY ISN'T EVEN A BAND ANYMORE, ABC.
I don't think I'm overreacting at all when I call this teaser the single biggest slap in the face since the first time in history a mammal physically slapped another mammal in the face.
This is a moment for literal analogies only. We sat through Nick Viall's entire disaster "Bachelor" season, holding out hope the silver lining would be Rachel Lindsay's amazing run as "Bachelorette."
Now, just one month before Rachel's season premieres, ABC throws us this gutter promo like we're a bunch of starving city pigeons that will just gobble up whatever pennies and lint someone yanks from their pocket and chucks at our faces.
Just because we let Nick waste a full season of our lives, doesn't mean we don't deserve to have standards moving forward, ABC.
Not to sound like Vanessa, but "Bachelorette" viewers have core values that cannot be ignored. Our top value is quality promotional footage that whets our appetite for some romance and drama.
Sure, the network threw us a bone when they introduced four of Rachel's prospects on "After The Final Rose," but that was a month ago. The buzz from meeting Plane Ticket Guy, Hand Kiss Guy, Gently Racist Guy and Awkward Dancing Guy has worn off and we're ready for some more delicious content.
Step it up, ABC. You owe viewers one hell of a debt from whatever Chernobyl-scale catastrophe Nick's season turned out to be and we're not letting you off the hook easily.
Stop jerking us around. It's time to break open that fresh can of hot, saucy "Bachelorette" footage and get to teasin'.