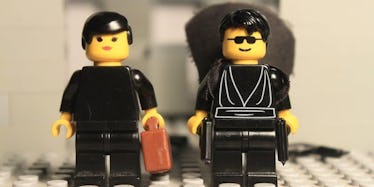 The Lego Recreation Of The Iconic 'Matrix' Lobby Fight Is Amazing (Video)
"The Matrix" is an iconic action movie, and the lobby fight scene is arguably the most memorable set-piece from the film. As such, one intrepid Redditor decided to animate the scene using nothing but Legos.
The Redditor's handle is Snooperking, and it apparently took him 160 hours to recreate this four-and-a-half-minute scene. He worked on it for over three months.
And his hard work really shows. This is easily one of the most detailed Lego recreations I've ever seen. If someone is in need of an animator, they should hire this guy STAT.
Check out the Lego animation above.
Citations: Watch The Matrix Lobby Fight Scene Reenacted With Legos (Time)