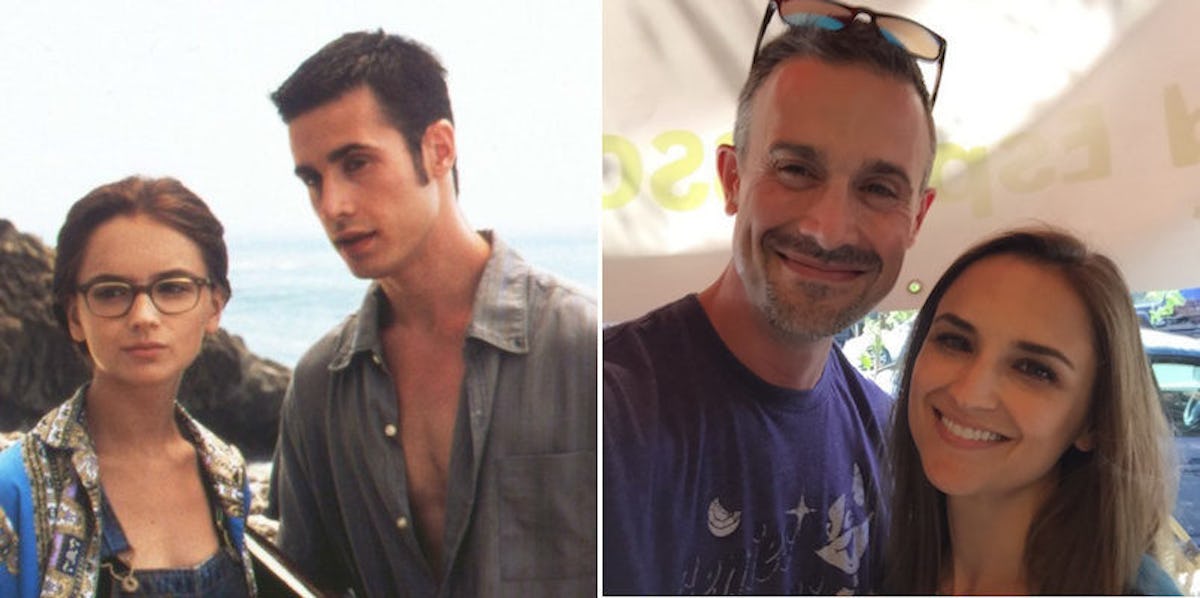 The Stars Of 'She's All That' Had A Reunion And It Will Give You Life
Miramax Films / Twitter
It's been 17 years since "She's All That," but Freddie Prinze Jr. is still making us swoon.
On Thursday, the 40-year-old actor met up with an old friend and prom date, Rachael Leigh Cook, aka Laney Boggs.
Freddie wrote,
When the homie @RachaelLCook wants to have coffee, you get some damn coffee! #OldFriendsNewFriends
There are just so many #90s gems in this tweet.
First of all, "She's All That" is obviously the queen of the '90s teen movies. Second of all, "homie" and "old friends, new friends"???
EVERYTHING IS '90s AND NOTHING HURTS!
And, of course, let's not forget Rachael's reply.
Aww, they shared a brownie together! I'd like to imagine this was just another Zack Siler and Laney Boggs date.
And don't forget, while we haven't heard any news on it in a while, there's supposedly a "She's All That" remake in the works!
Hmmm... perhaps Freddie and Rachael were discussing their upcoming cameo over this coffee and brownie?
If that does happen (keeping my fingers crossed), I think it's safe to assume they'd both be dorks this time around.
Citations: Freddie Prinze Jr. & Rachael Leigh Cook Had A Delicious She's All That Reunion (Refinery29)