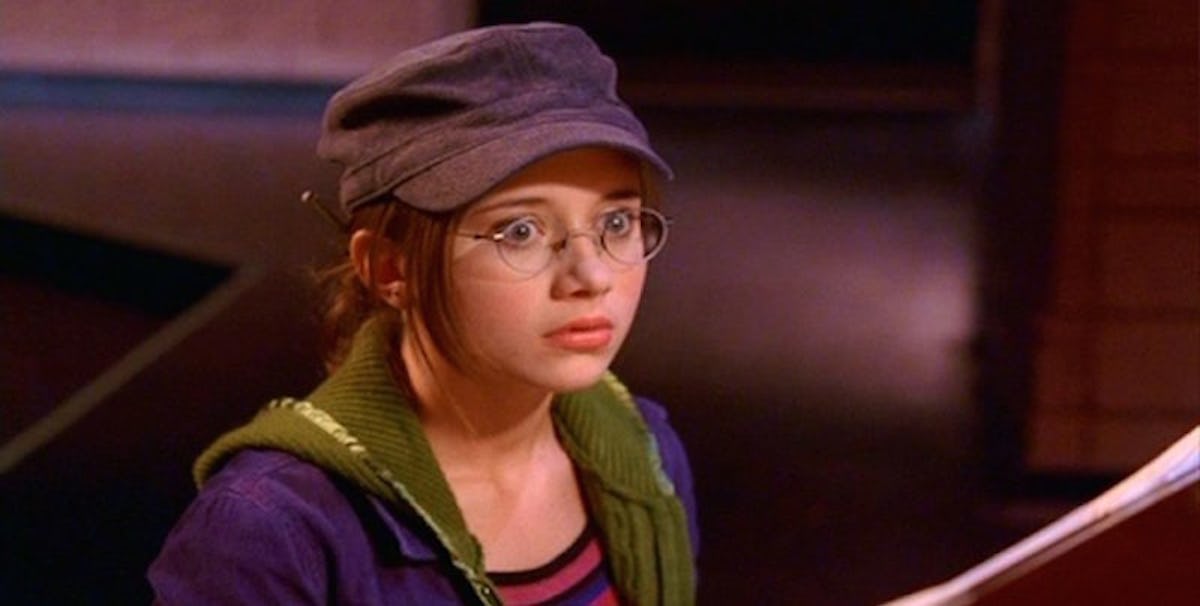 This Is What Kelsi From 'High School Musical' Looks Like Now
Disney Channel
Not gonna lie, "High School Musical" is probably my favorite movie of all time.
Not only is the soundtrack the greatest playlist I've ever heard in my life, but the cast is stacked and the plot is inspiring.
If you didn't cry when Troy and Gabriella sang "Breaking Free," then you should probably leave right now. That performance was the highlight of my childhood and I don't care who knows it.
Another fun fact about me is my favorite character was actually Kelsi Nielsen. That girl was low-key the shit.
She may not have had a huge part, but her role was crucial in driving the story forward.  She freaking composed the music, for crying out loud! Without Kelsi, "High School Musical" would just be "High School." Yeah, think about that.
KELSI WAS JUST THE COOLEST. She also had the best outfits and was my middle school style inspiration. LOOK AT THAT HAT, YO.
So what's Kelsi up to today? Well, she's basically a model. The actress who played Kelsi, Olesya Rulin, is all grown up and absolutely gorgeous.
IS THIS FOR REAL? KELSI, IS THAT REALLY YOU?
My mind is blown. It feels like yesterday Kelsi was sitting at the piano dropping her sheet music everywhere and having a panic attack. Now... she's doing this.
Olesya may be the most stunning human I have ever seen and that is not an exaggeration.
Yup, that's not what I look like when I wake up in the morning.
Keep slayin', Kelsi. You're my new favorite person to follow on Insta.