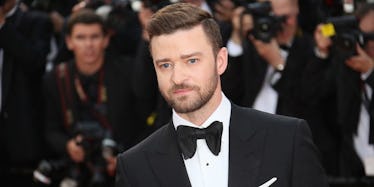 Justin Timberlake Is The Sexiest Lifeguard On The Beach In His New Movie Role
Shutterstock
Total hunk Justin Timberlake is taking on the role of a sexy AF lifeguard in Woody Allen's new movie.
OK, I can totally get down with this.
We all love JT… but I have a feeling Justin as a hot damn FINE lifeguard will make us fall in love with him all over again.
The movie currently does not have a title, and takes place in the 1950s. Jim Belushi and Kate Winslet will be starring alongside Justin.
Our main dude hit up a beach in the Rockaways in New York to sizzle up the surf and sand even more. And DAYUM, let me tell you, it's looking super hot out there.
WARNING: These photos will give you all the feels, so try to keep it together.
The 35-year-old actor and singer looks like the hottest guy at the beach chilling in his lifeguard chair.
Wouldn't you want to be rescued by this total hunk?! Oooooooh SNAP, JT, you are looking v. rad in that bathing suit.
I think we can all agree he's hardcore in the zone while he's watching over the beach babes.
Can we bring short shorts back? JT sure makes them look good.
Citations: Justin Timberlake Is Hot AF in His New Movie Role as a ~Sassy~ Lifeguard (Cosmopolitan)