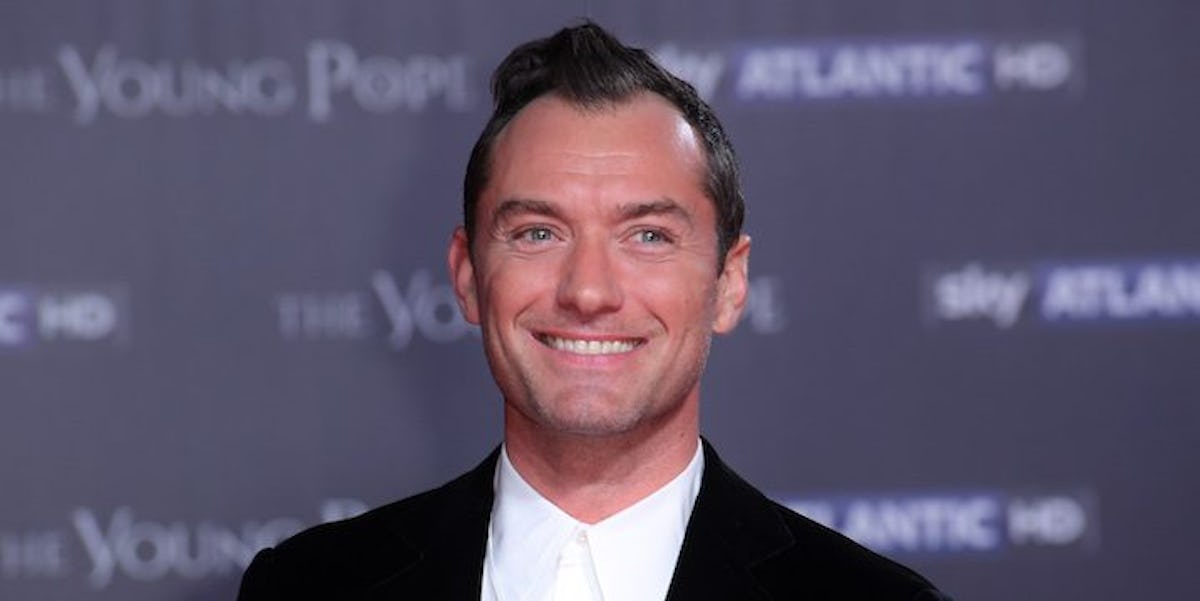 Jude Law Is Young Dumbledore In 'Fantastic Beasts' And Everyone's Got Jokes
REX/Shutterstock
OK, "Harry Potter" fans, don't freak out... but... Jude Law was just cast to play a young Albus Dumbledore in the "Fantastic Beasts" sequels.
JUST KIDDING, OBVIOUSLY NOW IS THE TIME TO FREAK OUT!
According to a report from Variety, the 44-year-old "Young Pope" actor is set to star alongside Johnny Depp, who plays villain Gellert Grindelwald in the upcoming "Fantastic Beasts and Where to Find Them" films.
(Yep, I said "films" as in multiple. There are going to be a total of five.)
Variety reports Law's Dumbledore will be "long before the wizard became the Headmaster at Hogwarts" but he will be a Transfiguration professor at Hogwarts in the second "Fantastic Beasts" film.
Director David Yates, who also directed the last four "Harry Potter" films, said he's delighted to have Law, and fans can expect to learn new things about Hogwarts' Headmaster.
He said,
Jude Law is a phenomenally talented actor whose work I have long admired, and I'm looking forward to finally having the opportunity to work with him. I know he will brilliantly capture all the unexpected facets of Albus Dumbledore as JK Rowling reveals this very different time in his life.
So... a young pope... and a young Dumbledore... you know what that means: Twitter jokes about how young Jude Law is!
He's just so freakin' YOUNG!
He really is pushing that young brand surprisingly hard, considering he's 44 years old.
Interesting career move, my guy.
I think he really wants to be young, you guys.
Good thing he's a man, or this scheme would never work!
But hey, I guess producers know how to get Jude Law on their projects now.
We can only imagine what fun, youthful role Jude Law is cooking up next.
And my personal favorite "Young Pope-ledore" joke of the day:
Of course, Law will be pretty busy playing Dumbledore for the next decade or so anyhow, because as I said, this franchise is apparently never going to end.
And all jokes aside — what does the "Harry Potter" fandom think of Jude Law playing their precious Dumbledore?
Responses are mixed, but I think one thing is for sure: We all really fucking hate Johnny Depp.
Citations: http://variety.com/2017/film/news/jude-law-dunbledore-fantastic-beasts-sequel-1202029157/ (Variety)