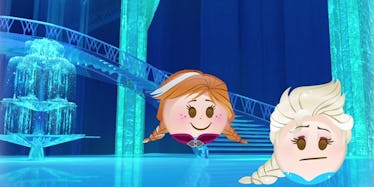 'Frozen' Told Through Emoji Is Just As Good As The Actual Movie (Video)
YouTube
Disney has seemingly done the impossible. It created yet another way to enjoy "Frozen."
The makers of the incomprehensibly addictive movie once again conjured the power of their magical imaginations to create the obvious feature the latest iOS update for the iPhone was missing: "Frozen" emoji.
But, until Apple actually wises up and brings them to reality, at least we'll have this. Check out the video for Disney's latest production, "Frozen as told by Emoji."
Citations: Watch Frozen Retold Using Only Emojis (Huffington Post)