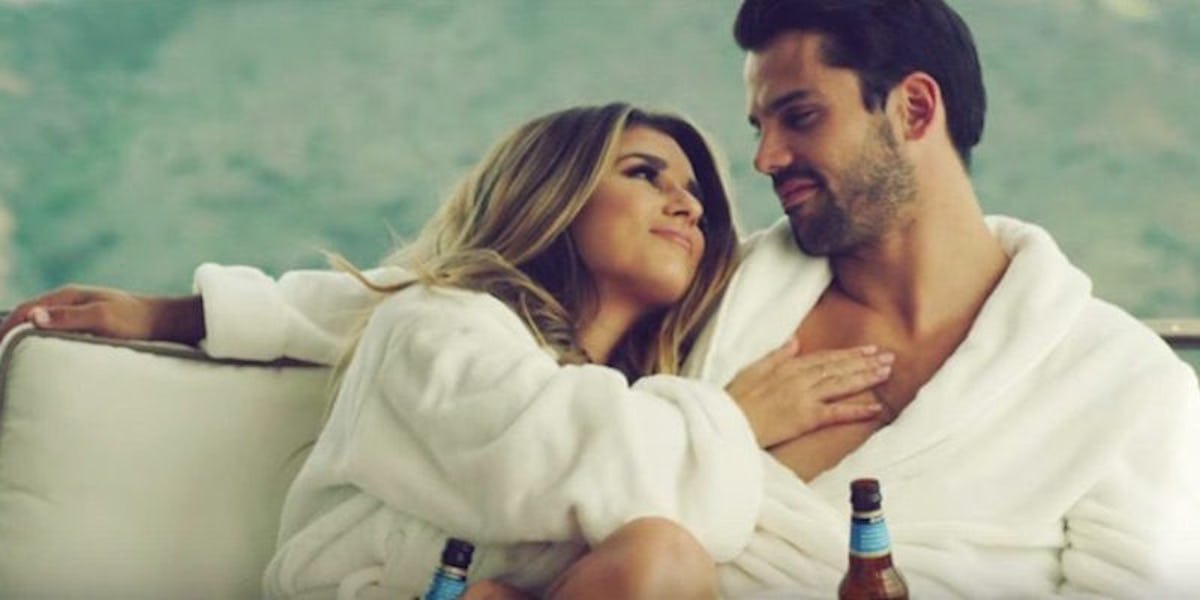 Eric And Jessie James Decker Reveal Exactly How They Make Their Marriage Work
YouTube
Jessie James Decker, 28, and her hubby Eric Decker, 29, have the most adorable family — not only do they share two young children and a blissful three-year marriage together, but they also seem to maintain their sky-rocketing careers with ease.
Luckily for us, they spilled all the tea on how they keep their love on top, no matter what obstacles life throws at them.
"Family is the priority that's the key. It's just putting family first," Jessie dished to HollywoodLife exclusively at the 2016 ESPYs Body Party.
It sounds cheesy but you have to. You can't be selfish. If you're selfish it's not going to work out. Our kids are number one. My whole work team will tell you, my publicist will tell you if it doesn't work and I'm not gonna see my children I'm not doing it.
Aww! The country singer definitely has her heart in the right place.
Eric, a wide receiver for the New York Jets, added,
I think it comes back to balance. We work and we love our careers and we've got a lot going on. But we know that we got two kids and that's important to us to spend time with them.
He also noted the value of "alone time," as they need a couple of days by themselves to "enjoy each other's company."
The proud parents certainly have their hands full these days, with their two little ones, Vivianne Rose, two, and 10-month-old Eric. Jessie gushed about lil' Eric being a "ball of energy," and how she just realized "he's left-handed," before her beau added that he's already started standing up. Wow!
Meanwhile, Vivianne is reaching her own milestones as "she's talking in full sentences and looks in the mirror and goes 'I'm pretty.'" TOO CUTE! Jessie's hubby couldn't help but brag about his wife, saying "It's pretty amazing, everything she's doing it's just crazy," to which she gave him ALL the credit:
It's cause I have a good husband.
So, are Jessie and Eric relationship goals OR WHAT?!
Read the full article here.
This post was originally written by Samantha Benitz for HollywoodLife.
Citations: Eric & Jessie James Decker: How We Make Our Marriage Work — Interview (HollywoodLife)