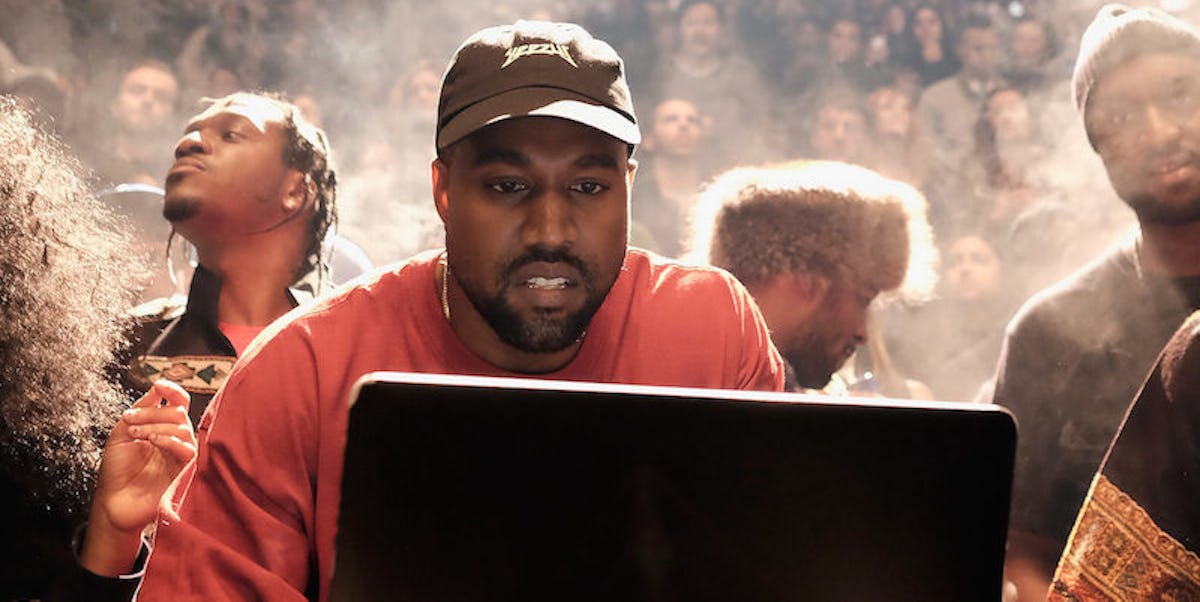 This Enormous Mural Of Kanye Kissing Kanye Will Make Your Entire Day
Getty Images
I love this mural of Kanye kissing Kanye more than Kanye loves Kanye.
Seriously, is it possible to just own the side of a building without buying the inside of a building? If so, I'm 100 percent purchasing this 20-foot mural on the side of Zigi's Wine and Cheese Bar in Sydney, Australia of Kanye West straight-up making out with Kanye West.
The mural was reportedly painted by artist Scott Marsh, and it's breathtaking.
In a post on Facebook, Marsh casually captioned a picture of the mural,
No one can love Kanye quite like Kanye.
Honestly, I'd read the hell out of the slash-fiction version of this mural: some hot story about how Kanye simply complimenting Kanye for a good track in the studio slowly leads to a night of Yeezy-on-Yeezy lovemaking as their naked bodies rest atop a pile of The Life of Pablo denim jackets.
You know, something real sexy and classy like that.
Citations: Let This Massive Mural Of Kanye West Making Out With Himself Make You Feel Better (Huffington Post)