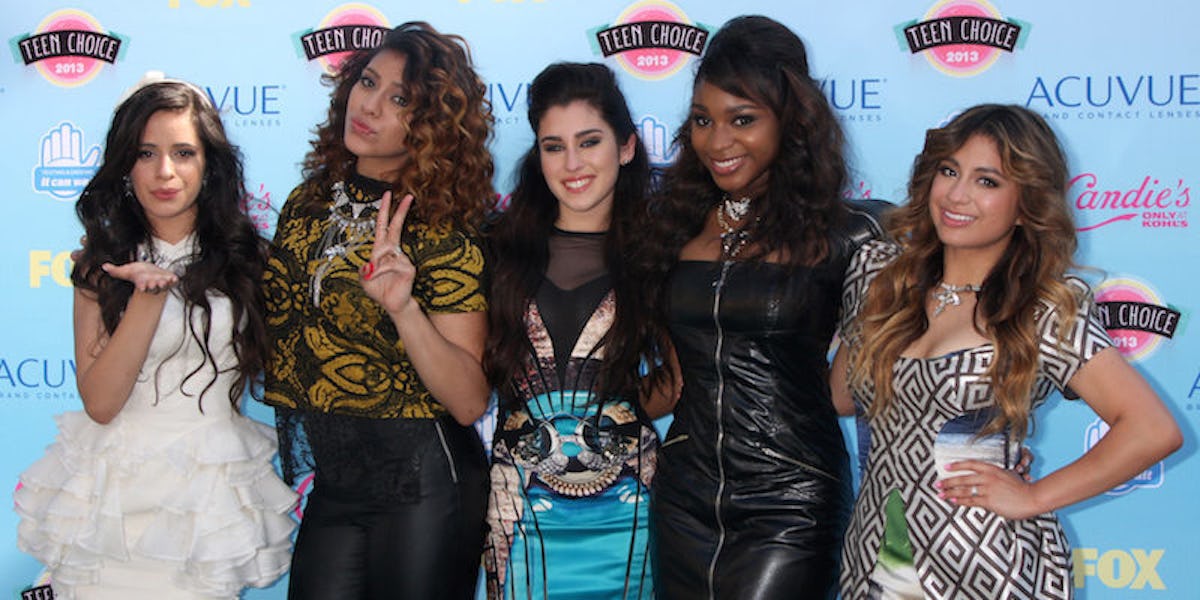 15 Dramatic Things That Will Probably Happen At The Teen Choice Awards
Shutterstock
The Teen Choice Awards air Sunday night, and with the amount of outrageous celeb drama festering in Hollywood at the moment, fans can expect pretty much anything to happen during the broadcast.
Here are a few of our expert predictions.
1. Michael B. Jordan and Anne Hathaway french.
The night of the Teen Choice Awards is crackling with romantic electricity. Stars are drunk off validation. In the eye of this perfect storm of excitement and confidence is probably a bunch of french kissing.
2. Taylor Swift walks the red carpet arm-in-arm with Tom Hiddleston.
You know, because they're a "real couple."
3. Will Ferrell and Ice Cube french.
4. Nicki Minaj and Matt Damon french.
5. Brie Larson and BB-8 french.
6. Blake Lively gives birth on the red carpet.
And James Corden delivers the baby.
7. Brooklyn Beckham and Chloë Grace Moretz wear Justin and Britney's famous all-denim ensembles from the 2001 American Music Awards.
BONUS: Khloé Kardashian, who's still holding a grudge, trips Chloë and tries to expose her butt, again.
8. Bella Thorne and Bella Hadid french.
9. DNCE and Fifth Harmony french.
10. Blake Shelton and the bear from "The Revenant" french.
11. Drake and Rihanna french.
And everyone's like, "ENOUGH, WE GET IT."
12. Kim Kardashian West slips laxatives into Taylor Swift's drink.
Kim is banned for life from the TCAs for endangering a fellow attendee. Taylor is banned for life from the TCAs for making every toilet in The Forum wish it had never been born.
13. Ariana Grande and Flo Rida french.
14. Troye Sivan's face is officially recognized as too inhumanly beautiful for television.
He is forced to wear an iron mask after screens nationwide explode at the first sight of him.
15. Kanye and Kanye french.
Natch.