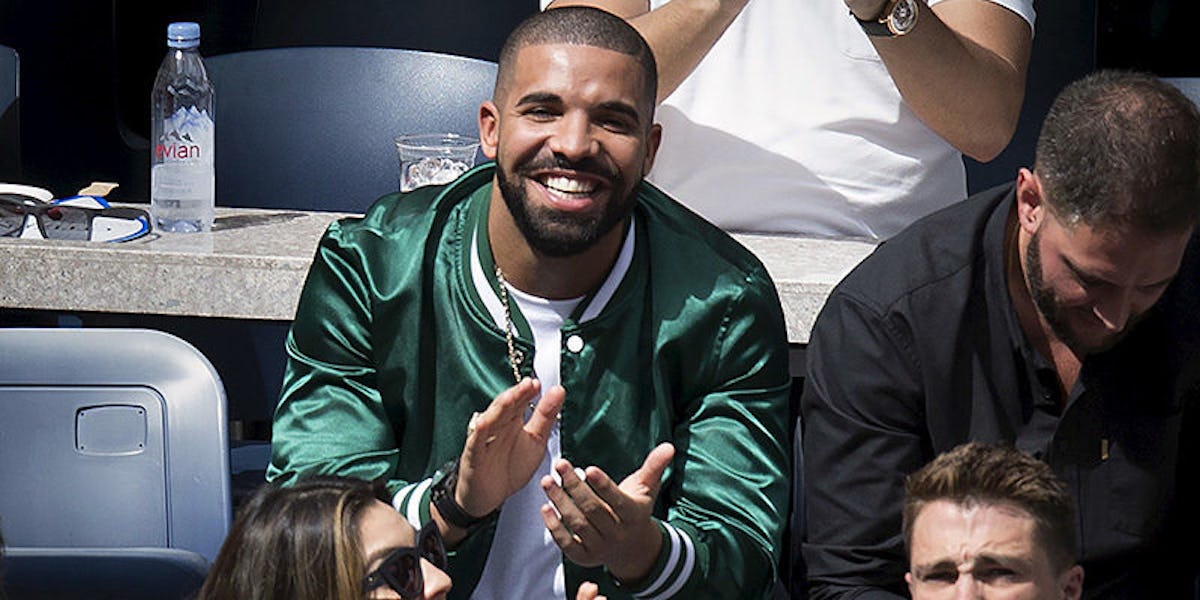 This Picture Of Drake Just Proved How Much Women Love This One Thing About Men
REUTERS
At about 12:30 pm on this Friday at Elite Daily's office, I filled a co-worker in on the subject matter of this article.
When I informed her about the picture in question, her reaction was sudden and frightening.
What!? What do you mean!? Show me the picture right now! Joe! Stop playing with me!
It was one of those rants that lasted just 20 seconds but felt like an eternity, with questions coming so fast and furious that, as a priority, presenting the actual picture was a close second to the genuine concern I had for my safety.
At that point, I knew the title of this post was even more true than I'd initially thought: Women really, really do love this one thing about men and this photo of Drake just proved it.
Now, let's be clear. This screenshot is inconclusive. It purports that Drake cut his beard for his upcoming appearance on "Saturday Night Live," but the photo is not on the recording artist's Instagram page.
But the task of figuring out whether or not he quickly posted then deleted such a picture is not nearly as important as the deafening reaction that came from women online.
There's no way around it. They are not happy.
Wow I'm about to throw up https://t.co/fNXq3TnfYo — Memphis Fleek (@Brieyonce) May 13, 2016
I'm gonna cry. https://t.co/9RrEgHr1sP — Rae... (@_lexluvsya_) May 13, 2016
I'm sick. https://t.co/WPkqAAYnO2 — Radio Raheema (@YOOitsmerr) May 13, 2016
All the ladies are freakin out cause Drake cut his beard off yes it's the end of the world hahaaha — KIM LEE (@OfficialKimlee) May 13, 2016
Pour one out for @Drake's beard tho — Caitlyn Nicole (@nyltiaccc) May 13, 2016
The verdict has been virtually unanimous. Women are not feeling the idea of Drake with a clean shave. In fact, they've vehemently denounced it.
What's even more important, though, is the lesson for mortal men: If you have a beard, don't get rid of it. She just might like it more than you even know.
You got it, ladies. Lesson learned.