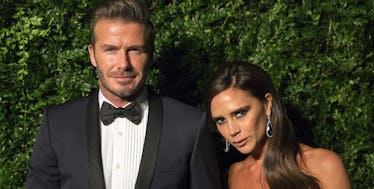 David Beckham and Victoria Beckham Are Celebrating 17 Years Of Marriage And Our Hearts Are Melting
REUTERS
Victoria and David Beckham are so in love and my heart can't handle it.
The lovebirds spent the weekend celebrating their 17th anniversary as a couple. IS THAT TOO CUTE OR WHAT?
Monday morning, David Beckham posted an adorable message on Instagram for his beautiful wife.
He wrote,
Wow 17 years ago to this day this happened... I was lucky to meet someone who has the same drive and wanted the same things in life... We have created 4 beautiful children and I couldn't wish for a more loving and caring mummy for them... Happy anniversary, I love u
Hahaha I'm dying alone. Seriously though, David and Victoria Beckham are couple goals.
David always posts the sweetest messages for Victoria. I want somebody to look at me the way David looks at his wife. I'M REACHING FOR THE STARS, OK?
I am so lonely, it hurts.
DAMMIT. FML.
Not only are David and Victoria Beckham extremely talented, they're insanely good-looking as well. I guess you really can have it all.
The couple has been super busy raising four children -- their three sons Brooklyn, Romeo and Cruz and their daughter Harper.
No matter what they're going through, at least they have each other. Happy anniversary, you two! Here's to another amazing 17 years.