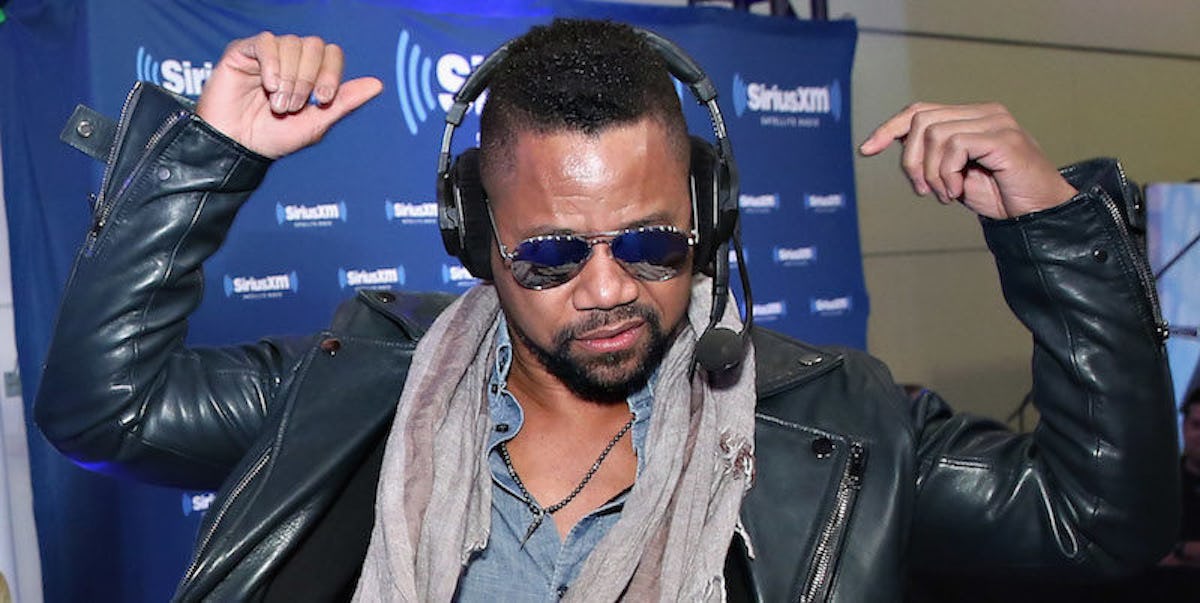 Cuba Gooding Jr. Is On Some Other Sh*t In This Insane Video From A Club
Getty Images
If you think you party as hard as Cuba Gooding Jr. yet have never straight-up ate some dude's cell phone in the middle of a nightclub, you're living a lie.
The crack investigative team at Baller Alert -- The New York Times of all baller news -- unearthed this video of Cuba, and it's absolutely fascinating.
I've never seen anybody as confident or comfortable in a given setting as Cuba with his shirt on his head in the middle of this nightclub. He's like a gazelle in the Serengeti or Nick Jonas at a government hearing on diabetes.
America lifting the trade embargo on Cuba (the country) < Cuba (the guy from "The People v. OJ Simpson") lifting the DANCE embargo on THE WORLD.