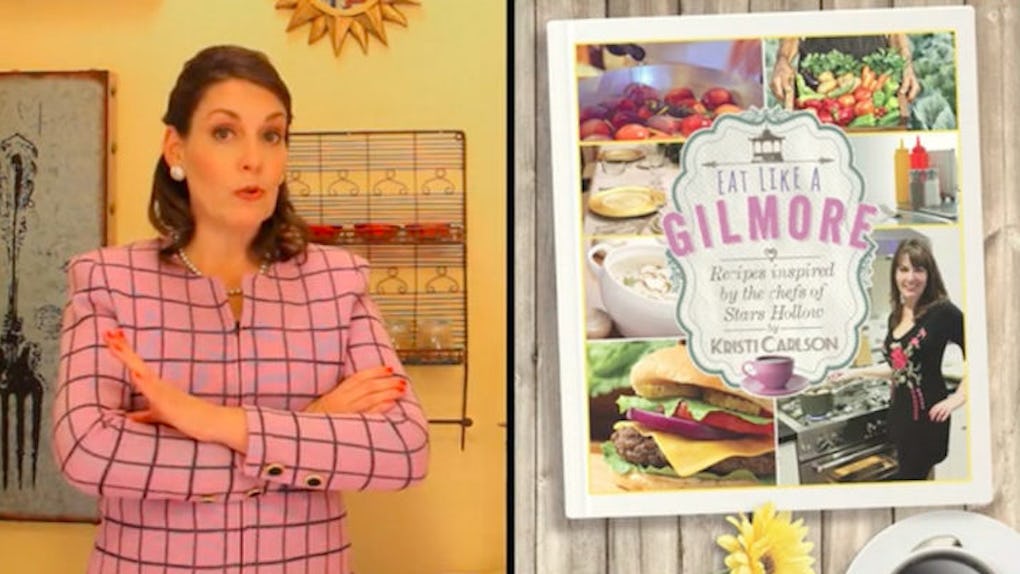 Kickstarter
This Woman Is Trying To Crowdfund A 'Gilmore Girls' Cookbook
If you've been acquainted with "Gilmore Girls," you know the two main characters, Lorelai and Rory, pretty much only eat garbage on the show. Your typical Gilmore diet includes PopTarts for breakfast, Bagel Bites for lunch, burgers for dinner and tons of coffee and candy interjected in-between.
Now, one fangirl, Kristi Carlson, has come up with a "Gilmore Girls" cookbook to help wannabes live that Gilmore lifestyle. Aptly named the "Eat Like a Gilmore Girl Cookbook," Carlson says it's "a means to combine two of my favorite things: cooking, and life in an imaginary world called Stars Hollow."
So far, Carlson has raised about $2,500 on her Kickstarter page for the book. With a $20k goal and 29 days to go, it looks like she could very well create the cookbook of her Gilmore dreams.
Though, I'm kind of curious what that actually entails. Is it part microwave hacks and part gas station market guide?
Apparently, the recipes will be those Carlson imagines the Stars Hollow crew would make. That includes dishes that might be found at the Dragonfly Inn, Luke's diner and Emily's stiff Friday night dinners.
If you've got an imagination and a hearty appetite, this may just be the cookbook for you.
Citations: Behold, The Gilmore Girls Cookbook (Gothamist)