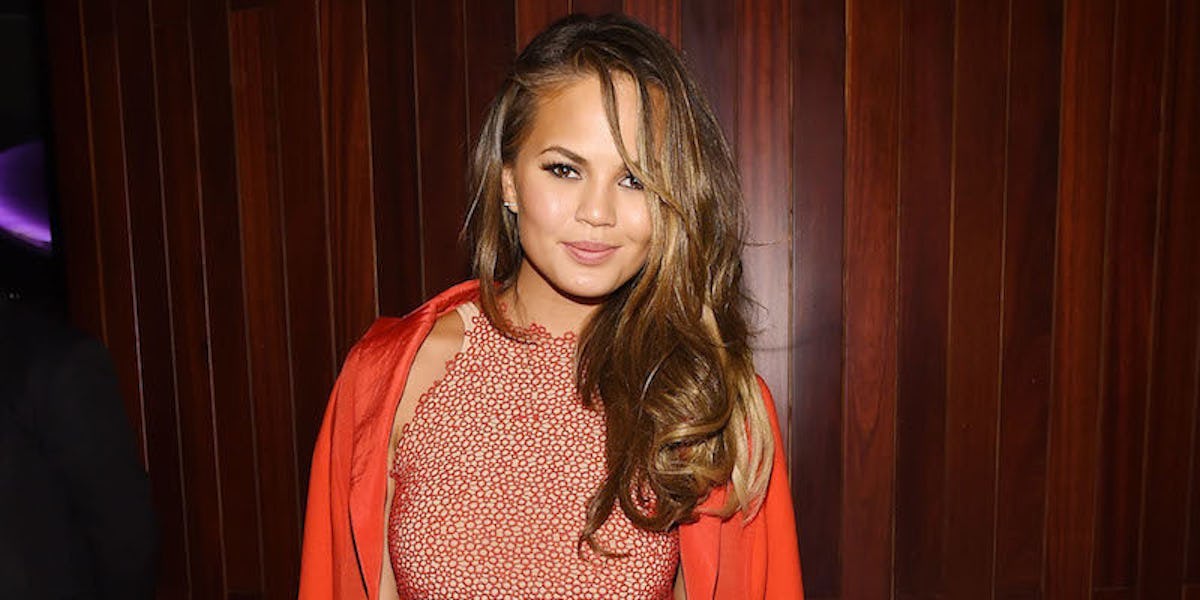 Chrissy Teigen Reveals What Tattoo She's Thought About Getting
Getty Images
This is a big year for Chrissy Teigen.
Not only is she about to have her first baby, she recently released her first cookbook, "Cravings," and was also just announced as SELF magazine's April cover girl.
CONGRATS, CHRISSY. YOU'RE KILLING IT, GIRL.
In honor of the cover, Chrissy responded to the most common Internet searches about her.
In her video interview, she answered questions covering everything from her relationship with John Legend to her pregnancy and family.
Basically, we all learn more about her than ever before.
She also let us in on a fun fact.
When asked if she has a tattoo, Chrissy explained she currently does not, but said she would be interested in getting one.
She said,
I do not have a tattoo... I would like to do a John something... but, that's always a bad luck thing.
AWWW, how sweet. A John Legend tattoo would be as permanent as their love. GET IT, CHRISSY. YOLO.
You can watch the full video below and also see it live on SELF and SELF's channel on The Scene.