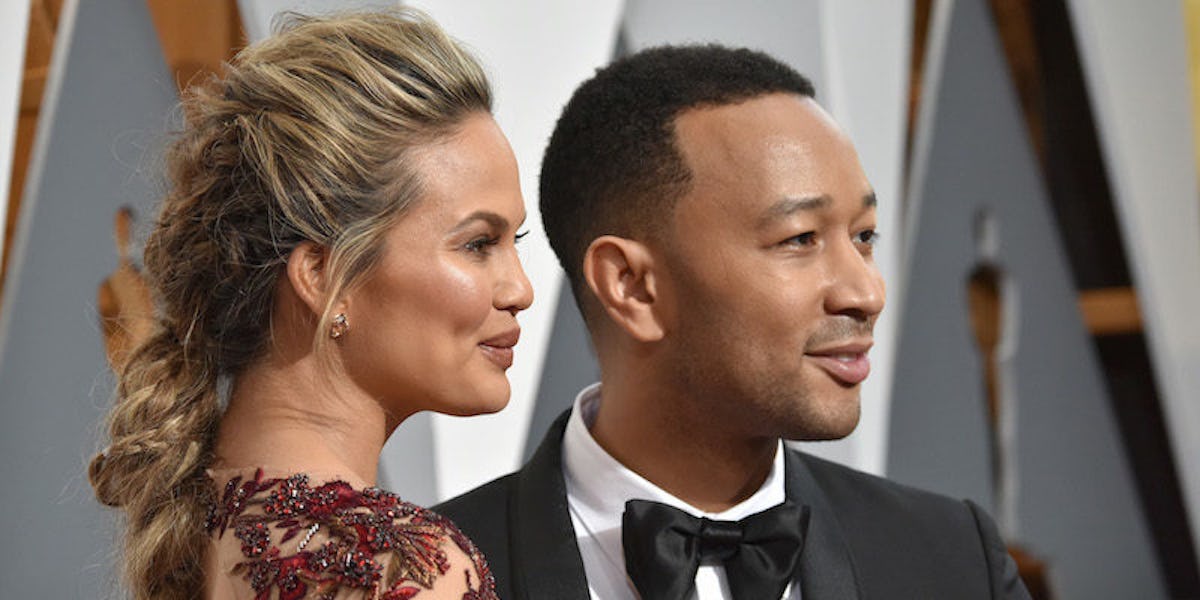 Chrissy Teigen And John Legend's Latest Pic Of Luna May Be The Cutest One Yet
REX/SHUTTERSTOCK
OMG. Chrissy Teigen and John Legend just shared another photo of their daughter, Luna, and it's BY FAR THE CUTEST ONE YET!
On Instagram, John Legend added an adorable photo of Chrissy holding Luna. Luna's eyes are wide open and super expressive. It's the first time she's directly looking at the camera, so it's a pretty special moment.
I just have to say, Luna really looks like a straight-up combination of her two parents. LIKE, DAMN.
Are you ready to see the adorable photo? I CAN'T EVEN PUT INTO WORDS HOW PRECIOUS SHE IS!
OK, here she is! Say "hello" to baby Luna Simone Stephens!
ARE YOU FREAKING OUT OVER HOW CUTE SHE IS?! LOOK AT THOSE EYES! THOSE CHEEKS.
I want to steal her away and adopt her and raise her as my own. OK, maybe that comment crossed the line, but you know what I mean. She is probably one of the cutest babies I have ever seen.
John captioned the photo,
Burpface
I guess that's their new nickname for her now? Makes sense.
Baby Luna has been alive for, like, a month now, and we've already seen her in plenty of pics.
Chrissy Teigen and John Legend should really make Luna a baby model. I'M SERIOUS, SHE'S GORGEOUS.
Chrissy doesn't look too bad herself.
I can't wait for Luna to say her first word. I wonder what it will be?
That'll be a very exciting day for the couple! I feel like I'm basically part of their family and part of all these special moments. Thanks for sharing them with your followers, John and Chrissy!
Oh, and if you need a babysitter, please hit me up.