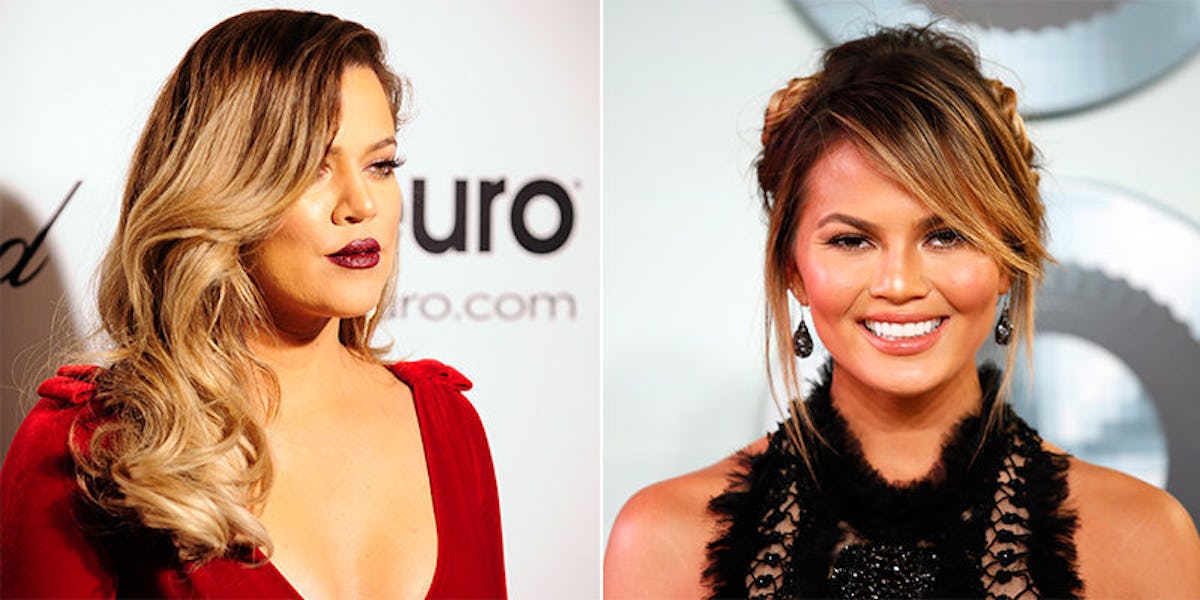 Chrissy Teigen Comes To Khloé Kardashian's Defense Over Her Brussels Tribute
REUTERS/Gus Ruelas/ Danny Moloshok
Tuesday morning, the world was shocked to hear about the terror attacks in Brussels, Belgium.
At least 34 people died and as many as 170 people were injured.
You can follow our live updates here to see the details of what we know so far.
Several celebrities, including Khloé Kardashian, posted moving tributes on social media to show their support for the victims and their families.
However, the "Keeping Up with the Kardashians" star received backlash for her comments.
Khloé first posted this tweet to send her prayers to the people of Brussels.
She linked it back to this Instagram post she uploaded as well.
The caption read,
#PrayForUsAll Terrorism is one of the scariest things. It does not function like anything else in this world. The Dalai Lama once said 'love and compassion are necessities, not luxuries. Without them, humanity cannot survive.' The world falls to its knees yet again over terrorism #PrayForBrussels #PrayForPeace #PrayForUsAll
Followers tweeted at Khloé, telling her she is biased and should be praying for attacks that happen all over the world, instead of just in Brussels.
In response, Khloé tweeted again, this time sharing her anger about the backlash she received for the previous tweet.
But, people continued to comment and feel offended by her post.
Khloé then sent another message directed toward her haters.
Shortly after, Chrissy Teigen jumped to Khloé's defense by responding with a series of tweets.
Chrissy explained Khloé tweeting her prayers for Brussels does not mean she wishes evil upon any other group of people harmed in other attacks.
The Sports Illustrated model said she received similar criticisms in the past.
Keep your head up, Khlo. Chrissy has your back.
Our thoughts and prayers are with the victims and people of Brussels.