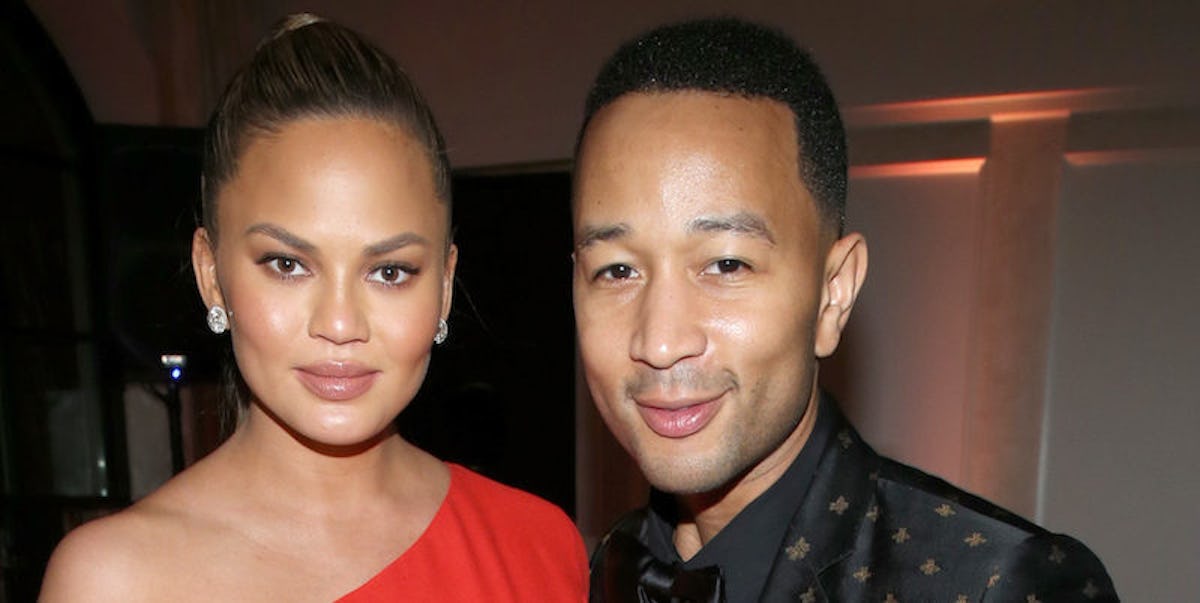 Chrissy Teigen And John Legend's Baby Shower Looked Absolutely Perfect
Getty Images
I was just telling my friend how I think Chrissy Teigen and John Legend are going to be the perfect parents.
Not only will this baby be well taken care of, but she'll probably also inherit a talent for music, beauty, a sense of humor and a love for food, thanks to her Grammy-winning dad and supermodel mom.
Unfortunately, we aren't yet privy to the name of the Teigen-Legend child, but Obama apparently approves, so I'm sure it's a good one.
And while we may have to wait to find out the baby's name, the parents-to-be, thankfully, posted some photos to tide us over for the time being.
On Sunday, March 6, Chrissy and John had their baby shower in New York City, and it was incredible and perfect -- just like them.
The couple looked so in love. Typical.
John Legend showed off his "baby daddy" crown...
...while Chrissy Teigen posed with her own "baby mama" version.
There's no doubt this baby will be treated like the princess she is.
They're a cute couple, and I'm sure their baby will be cute, but this dog is cuter.
Can I have it?