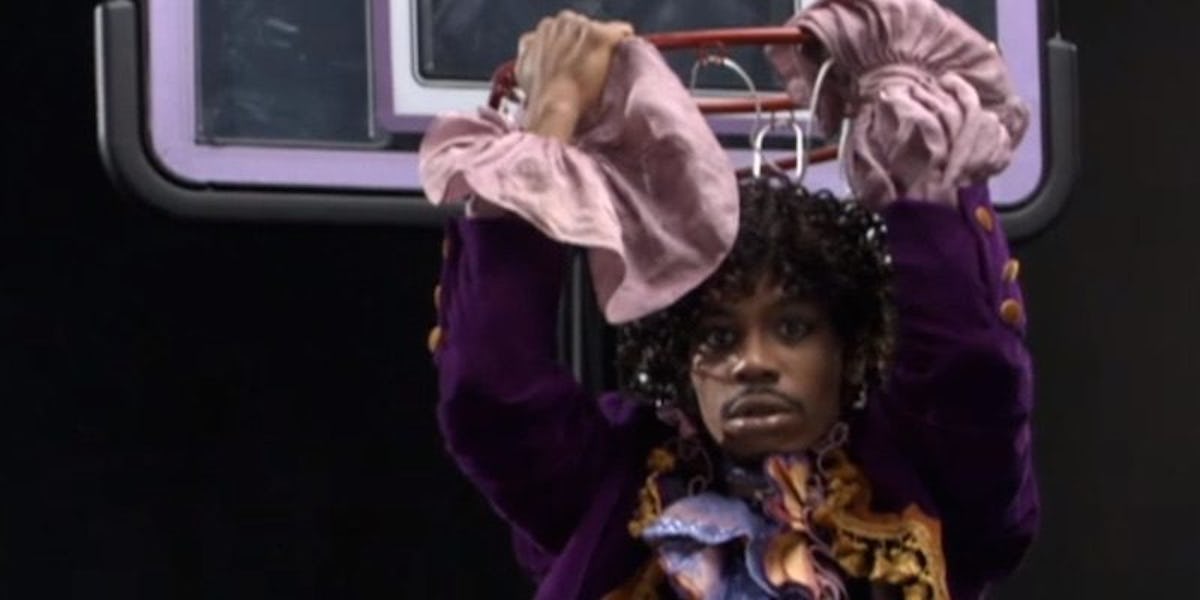 Why The 'Chappelle's Show' Prince Skit Will Always Be Our Favorite
Comedy Central
The world just lost a legend. On Thursday, it was reported the iconic musician Prince died.
When the news broke, people all over the world immediately began to express how sad they were. Prince was an exceptional musician, a great human being and a person with a fantastic sense of humor.
Everyone has fond memories of Prince, whether he or she knew him personally or simply listened to his music, but almost nothing will beat Charlie Murphy's story about a time Prince schooled him in basketball, which served as one of the best and most unforgettable skits on "Chappelle's Show."
There were so many hilarious skits on that show, but this one will always be our favorite. Seeing Dave Chappelle dressed as Prince was priceless and will never get old.
What makes this particularly enjoyable is the fact Prince actually was a really good basketball player, and old news clippings prove it.
Although this skit came out in 2004, it's still hilarious to this day.
We may have lost Prince, but we can still enjoy his music and laugh about the time he absolutely owned Charlie Murphy on the basketball court.
RIP, Prince.