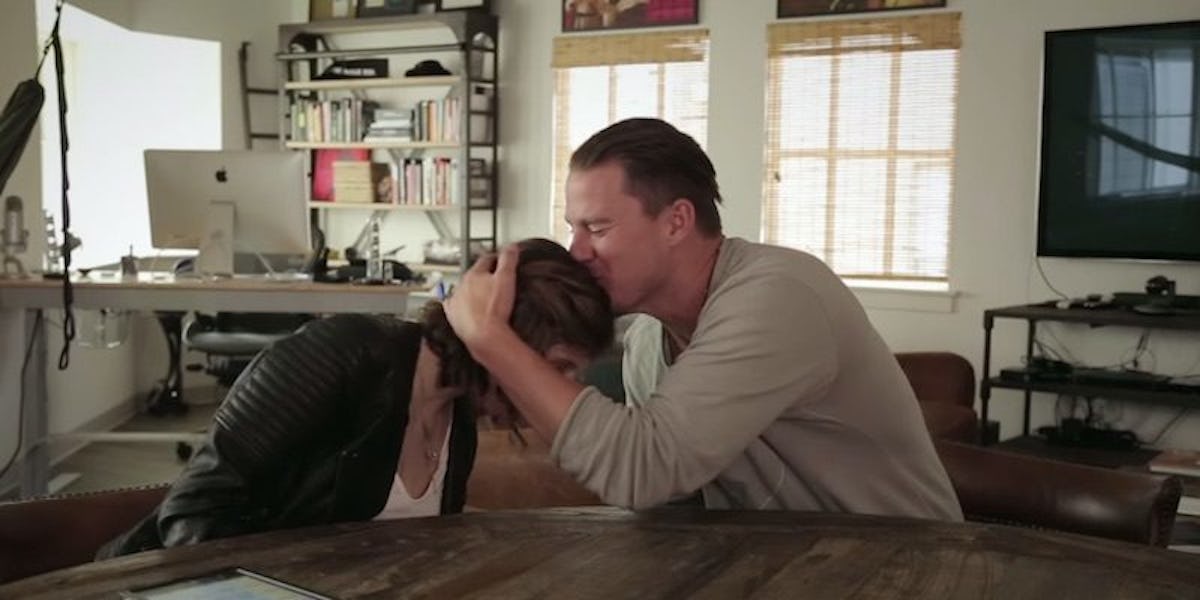 Channing Tatum Had The Perfect Response To An Interviewer Hitting On Him
YouTube
Carly Fleischmann has serious interview game.
She has the charm and panache of a classic late-night pro, the candor to ask probing questions and the ambition to achieve her wildest hosting dreams (and, if time permits, her boning-Channing-Tatum dreams).
Fleischmann, a 21-year-old living with autism and oral-motor apraxia, recently launched a series on YouTube called "Speechless with Carly Fleischmann," in which she interviews celebrities with the help of her computer's speech software.
Her banter is so natural and funny, guest Channing Tatum spends at least a third of the first episode caught off guard by his own laughter.
Fleischmann doesn't let him off easy, though, asking questions about his time spent stripping and wife Jenna Dewan Tatum's spiritual inclinations.
Her successful debut isn't shocking, though, considering Fleischmann has already penned her own book, "Carly's Voice: Breaking Through Autism," and appeared on "Larry King Live," "20/20" and several news segments on ABC and CTV.
Watch the full interview below and feel free to pretend, for a moment, it's you making Channing Tatum's angel face light up with laughter.
Citations: You'll soon leave your wife for me!' Married Channing Tatum is left in fits of giggles by wise-cracking woman with autism who jokes her lawyers are working on his divorce (Daily Mail)