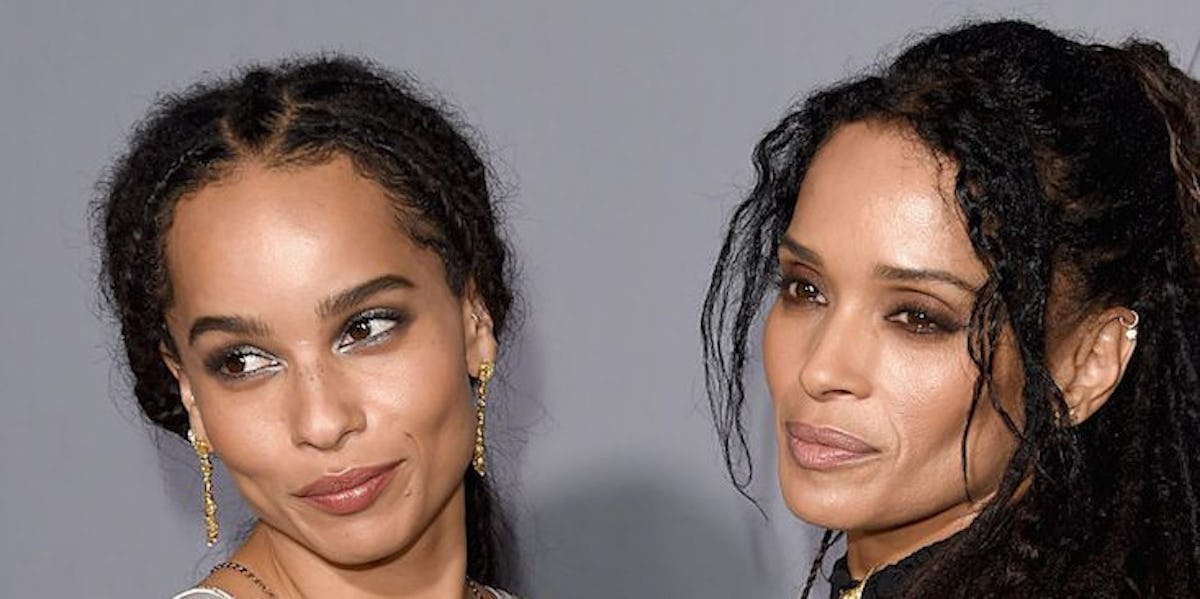 Zoe Kravitz Reveals Her Mom's Opinion On Bill Cosby's Sexual Assault Allegations
Getty Images
Zoë Kravitz has finally shared with the world what her mother — The Cosby Show alum, Lisa Bonet, thinks of the rape and drugging allegations against Bill Cosby.
The actress addressed the question swiftly, but directly during her interview as Allure's June 2017 cover star.
After gushing about Lisa Bonet being her inspiration and having an amazing sense of humor, Kravitz was asked how her mom feels about the Bill Cosby scandal.
She told Allure,
I think she didn't like hearing that. It bummed her out. Though she didn't seem incredibly surprised about it. I don't think she wants to hear about anyone being abused, especially by someone she spent so much time with. It feels shitty. You want to shower.
Other stars from The Cosby Show have taken a firm stance on their support or rebuke of Bill Cosby. Phylicia Rashad has shown her support and advocated for the preservation of the show's legacy.
Former child star and actress, Raven Symone, has treaded very carefully in conversations about the scandal and made it very clear that she was not abused by Cosby.
Joseph C. Phillips, who played the husband of Lisa Bonet's character on the show, wrote a blog post explaining that he considers Cosby guilty.
Lisa Bonet has been silent on the issue.
Bonet only released a statement about her former castmate to address rumors that she slammed him in 2014 tweet.
The tweet read,
"According to the karma of past actions, one's destiny unfolds, even though everyone wants to be so lucky. Nothing stays in the dark 4ever."
It sent the web into a tizzy, with many speculating what else she might have known about Bill Cosby's sexually abusive past and of course, whether or not she might have been a victim.
Bonet's camp corrected the rumors with a statement to People magazine, saying:
"Lisa Bonet has no social media of any kind. Any posts made in her name were made by impersonators with unverified accounts. She also has no comment on the ongoing story."
The Twitter account was thereafter suspended and there has been no other talk from Bonet about Bill Cosby since.
In 2015, Zoë Kravitz revealed that Lisa Bonet doesn't like discussing it.
When asked about her mom's thoughts, Kravitz revealed to The Guardian,
She'd plead the fifth, even to me. I think she's just staying out of it. She's just as disgusted and concerned as everyone else is, but I don't think she has any insight. It's news to her as well. She was on the show for a long time. She's also a beautiful woman. It makes people wonder. She's a very straightforward person. If there was something she felt the world needed to know that would help this case or help any women who had been abused, she would say something.
It looks like these statements from Zoë Kravitz are the only ones the public will get from Lisa Bonet for a very long time, if ever.