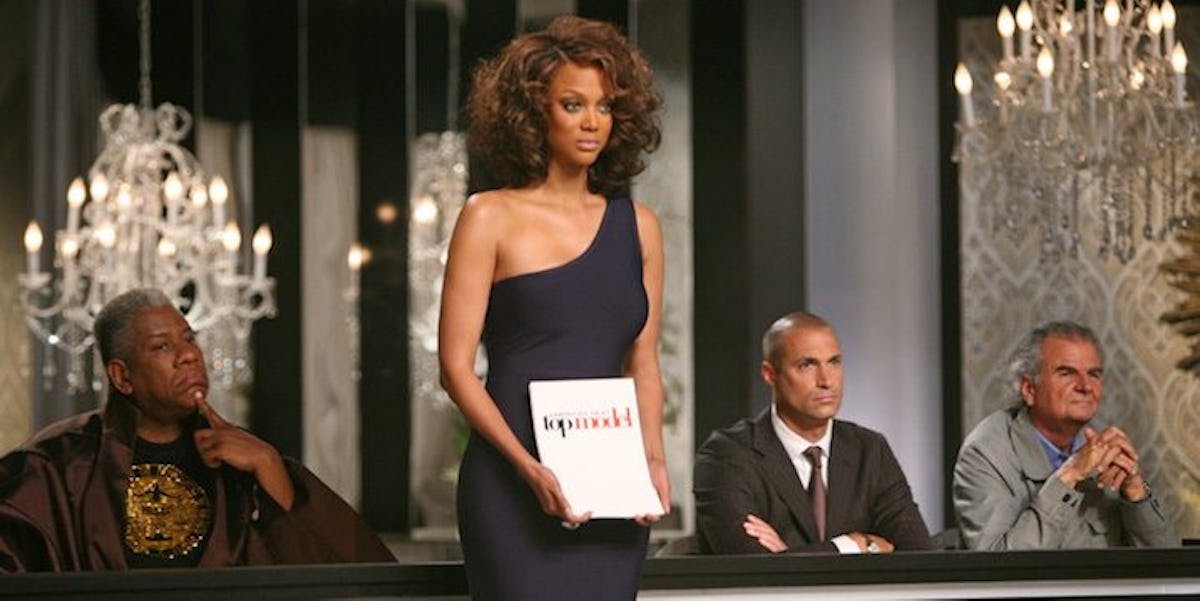 Tyra Banks Is Returning To 'America's Next Top Model' And Fans Are Losing It
America's Next Top Model
I have one photo in my hand... and it's one that will make hardcore "America's Next Top Model" fans very happy.
That's right — Tyra Banks is officially coming back to host her iconic modeling reality competition series after spending the last season away from the show.
Of course, it's super exciting news for "Top Model" fans, most of whom would agree Tyra's intense passion and off-the-wall antics were a major part of what made the show so successful in the first place.
I mean, what reaction GIFs collection is complete without "Be quiet, Tiffany!"?
Tyra confirmed the good news on Twitter on Wednesday night, telling her fans "Mama's back" for the upcoming 24th season (oh sorry... cycle).
She also tweeted her thanks to Rita Ora, who took over the series for cycle 23 after the CW canceled the series and it was picked up by VH1.
It could've been a bit awkward between the two, but both ladies handled the situation with poise. Tyra thanked Rita for her stint as host, and Rita replied that she was thankful to have hosted for a season and encouraged her followers to welcome back the original host.
Fans of the show will remember Tyra Banks left "America's Next Top Model" last year after serving as host and executive producer for 22 cycles, when the CW canceled the long-running franchise.
The series was saved by VH1, but instead of Tyra coming back as host, the franchise turned to Rita Ora.
Cycle 23 just completed in December, with Tyra returning to the series to serve as a judge on the finale. All we know now about cycle 24 is Tyra will be the lead judge, and it sounds like Rita won't be staying on as another judge.
Could Tyra's return also mean she'll be bringing back some of the beloved original judges, like J. Alexander or Nigel Barker!? We'll just have to wait and see on that...
Regardless of that info, "Top Model" fans are absolutely losing it online now that they know Tyra is coming back to the show, and there's no better way to react to the news than with some of Tyra's best moments from "ANTM's" past!
Now "ANTM" fans definitely have something to smize about as they wait for cycle 24 to start!