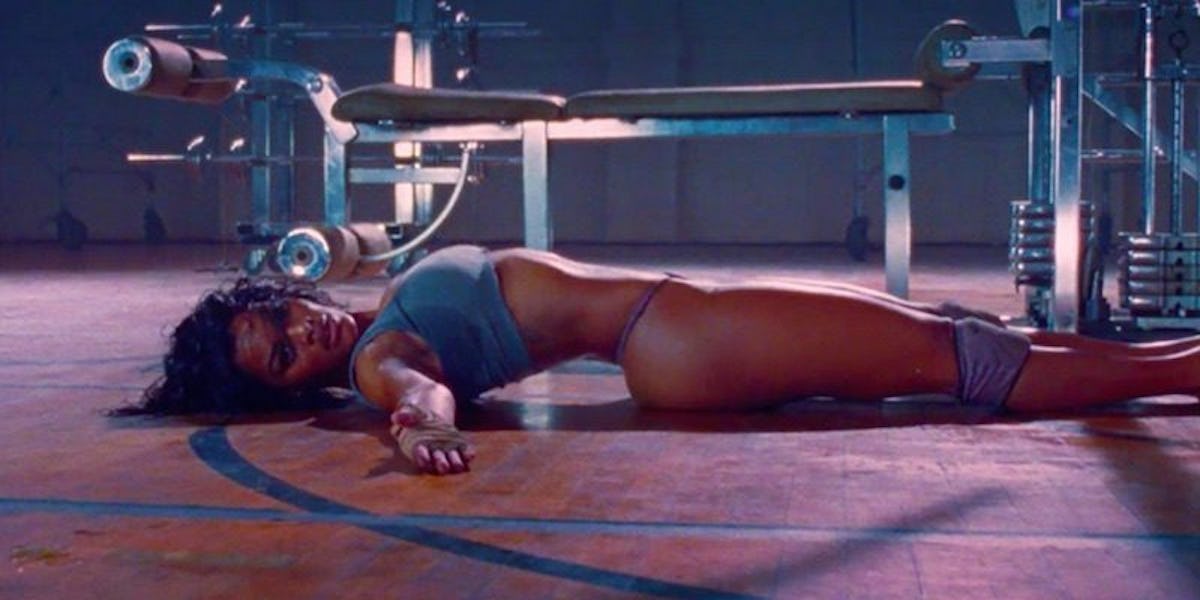 Teyana Taylor Doesn't Go To The Gym, She Dances And Eats Doughnuts
Tidal
After Kanye West premiered his new music video for "Fade" at the VMAs, fans were left with one question: How the fuck do I get Teyana Taylor's bod?
No one even cared she turned into a half-cat lady at the end in a field of sheep and babies because we were all too focused on her six pack.
Holy shit, the girl's got abs. And did you see those thighs? I didn't even know body parts could get that toned.
To stop my self-esteem from lowering by the second, I tell myself Teyana has no life because she prob spends 24 hours a day slaying away in the gym.
Like, cool girl, you may have Michelle Obama arms, but I have memories. You go to bed with a dumbbell in hand, while I pass out with tequila.
But nope, I couldn't be more wrong. A source filled E! News in on the 25-year-old dancer's diet and workout routine.
So what is it? Does she hide in a dungeon running on a treadmill for 12 hours straight and never see sunlight? Does she eat ice cubes for breakfast and chomp on lettuce leaves in between squats?
NAH, PLAYA. The girl goes ham on everything. The source explained,
She is the kind of girl that eats doughnuts and candy for breakfast.
WHAT. THE. FUCK. I eat doughnuts and candy and don't look like that. WTF kind are you eatin' cause Boston cream ain't doin' shit?!?!
Teyana told E! News,
Dancing is my workout. I just dance. I almost feel like dance is so underrated in the fitness world.
The source also confirmed Teyana's workout is just dancing, saying,
Teyana Taylor has always just had a crazy dope body and the way she 'works out' is dancing in the studio.
Uhhhh, that's it? So how come when I'm getting frisky in the club I still have thunder thighs in the am? Sometimes if I break it down real low I get a little burn in my legs, but that's all I got.
COOL, WELL, my life is a lie. Someone pass me a doughnut ASAP, it's time to get serious about fitness.
Citations: Teyana Taylor Reveals There's No Intense Workout Plan or Diet Behind That Amazing ''Fade'' Body (E! News)