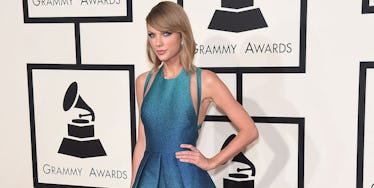 Taylor Swift Visits Blake Lively And Ryan Reynolds After Birth Of Second Baby
Shutterstock
TAYLOR SWIFT KNOWS THE GENDER OF BLAKE LIVELY AND RYAN REYNOLDS' BABY. EVERYONE GO ASK TAYLOR SWIFT TO TELL US WHAT THE GENDER OF BABY LIVNOLDS IS!
I gotta hand it to Blake Lively. She had this baby on the DOWN LOW. Nobody has had an undercover baby quite like the "Shallows" star.
All we really knows is that at some point over the past few days she plopped this thing out (medical lingo for "gave birth") and that the baby and mother are doing ok.
We don't know the gender, we don't know the name, we don't even know if the baby has a studio deal yet.
WHAT BABY SECRETS ARE YOU TWO BEAUTIFUL ANGELS HIDING??!?!?!?!
If there is one person who is the key to all this info, it's Taylor Swift as the squad leader. Why? The Kanye West nemesis is close friends with the Reynolds-Livelys.
Remember this iconic Instagram post from the summer?
RIP Hiddleswift.
Reportedly, Taylor was one of the first people to make the trip to upstate New York after the baby-plopping -- once again, this is very legit medial lingo and not something I just made up -- happened.
She then apparently went back for a second time this past weekend, as Taylor Swift is a Hollywood Don and Blake is one of her most trusted consiglieris.
Emily Blunt was also rumored to have made the trek to visit baby Rake (Ryan + Blake = Rake and I refuse to call it anything else), though she reportedly made the visit without hubby Jon Krasinski.
The gender reveal of the Blake and Ryan's second child has been a sort of mysterious sticking point with the couple.
Those who visited the house were reportedly given pajamas as party favors as they got to visit Rake in his gender neutral room with décor that has been described as "festive, but neutral" by an inside source.
Ryan may have accidentally already revealed the gender of the baby when he tweeted a few days ago, letting this lil' gemstone drop:
WHAT ARE YOU HIDING?!?!
Citations: Taylor Swift Secretly Visits Blake Lively and Ryan Reynolds in Upstate New York (E!)