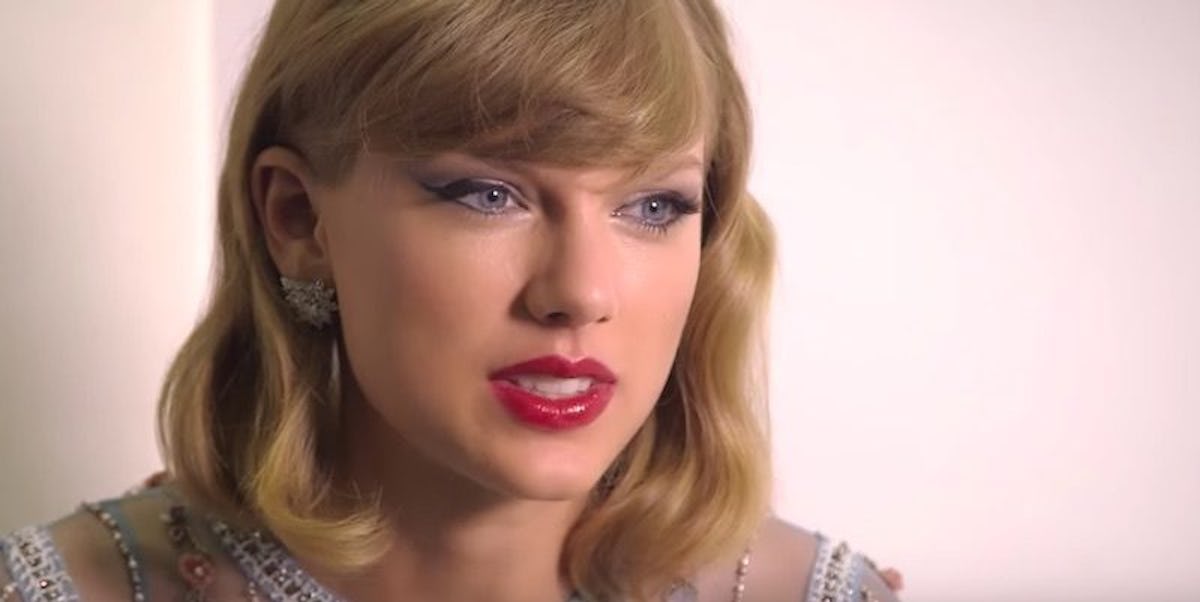 Taylor Swift Gave Us A Gift On Her Birthday By Releasing Her Video Experience
YouTube
Just when I lost all hope that I would never get my true Taylor Swift fix, our girl Taylor truly pulls through once again.
Swift turned 27 on Tuesday, but instead of receiving gifts, she gave one: an on-demand video experience.
She is truly selfless.
While rabid fans are still waiting for that next album, they can be soothed with Taylor Swift NOW, which will include original videos from Swift right there on your phone or television.
The only catch is you have to have AT&T.
When I read this, I proceeded to throw my STUPID PHONE WITH ANOTHER PROVIDER CLEAR ACROSS THE ROOM.
The videos that are featured on the app are called "chapters," and fans will get to delve deep into Swift's life.
One chapter is called "The One Time... I Was Nostalgic," which makes me think how "Friends" episode titles all began with "The One..." so I'm already in.
In this chapter, Swift covers how her career began and who helped inspire her.
AT&T says that Taylor Swift NOW is available on DIRECTV NOW, DIRECTV (Channel 1113) and U-verse (Channel 1501.) Or you can catch it on those player's apps.
AT&T's press release reads,
Taylor Swift NOW consists of themed chapters and packed with special glimpses into Taylor's life and work spanning her entire career. This will include original content with commentary from Taylor herself. After its launch, Taylor Swift NOW will get regular updates with new videos and chapters for special events. This includes select songs from her upcoming performance at DIRECTV's Super Saturday Night concert.
.@TaylorSwift13 fans have a new destination for unique and never seen videos, #TaylorSwiftNOW – coming soon, only on AT&T. pic.twitter.com/mRqMtCGXD4 — AT&T (@ATT) November 28, 2016
As long as you get DIRECTV, it won't cost you a pretty, little dime extra. You could be swimming in all that OG TS content while the rest of us chumps are begging for an Instagram update.
Citations: Taylor Swift Made A Major Announcement On Her 27th Birthday (Refingery 29)