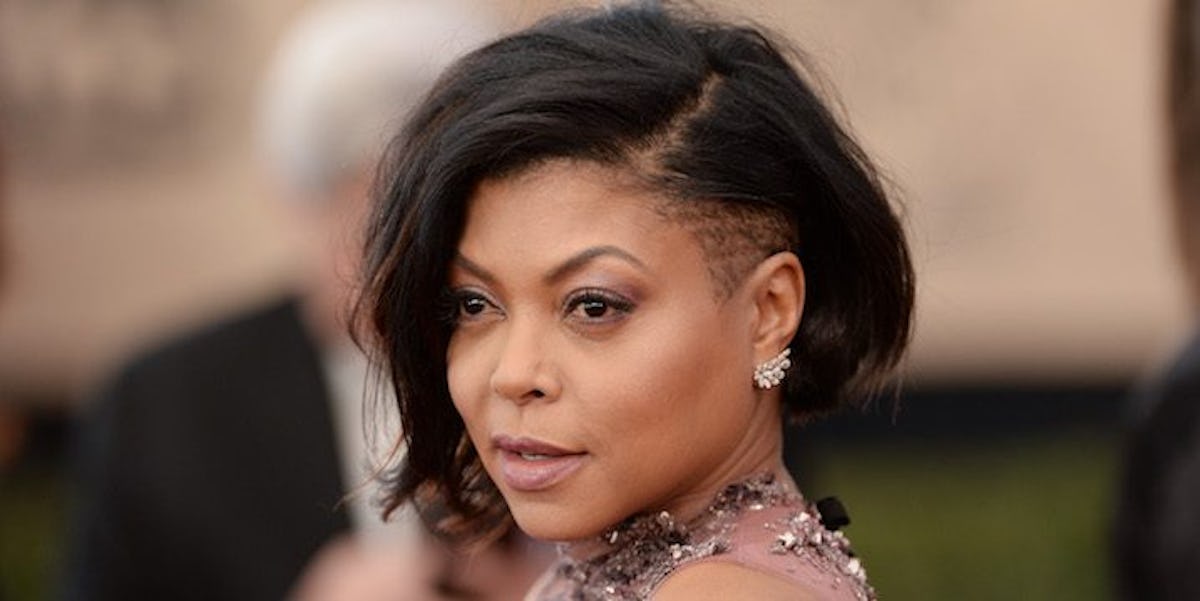 Taraji P. Henson Slays SAG Awards In A Revealing, See-Through Dress
REX/Shutterstock
America may be a mess right now, but at least Taraji P. Henson came through with her SAG Awards look.
Like, she really, REALLY came through, y'all.
The 46-year-old actress, known for her role as Cookie Lyon on the Fox drama "Empire," was nominated for Outstanding Performance by a Cast in "Hidden Figures."
She portrays the true story of Katherine Goble, a mathematician who calculated flight trajectories for Project Mercury and other missions at NASA while the organization was segregated.
While I love her costume in the film, it's a very different look than the look she had going on at the 2017 Screen Actors Guild Awards on Sunday night.
I'm talking about sheer, see-through material that makes her look like a sexy princess. I'm talking about a badass undercut that makes her look like she can, and will, beat up anyone in her path.
Taraji brought all this and more, and I am very here for it.
Like, look at this. Look at those perfect curves. Look at that perfect face.
This is ridiculous. How is she making ARMS so sexy right now?!
And don't even get me started on that undercut. That undercut is healing my soul and body right now.
That undercut is my new religion. I know I would never look this good in an undercut but like... should I get an undercut?!
Look at the way she holds her dress when she walks! She is a literal princess! No, I will not stop shouting about it!
And by the way, her castmates Janelle Monáe and Octavia Spencer were looking pretty fine themselves.
Can I apply to be in this girl squad? References are available upon request and I'm happy to come in for an interview.
(JK, I don't belong in this girl squad. This girl squad is about black lady excellence. I don't belong here. I'll settle for Taylor Swift's dumb white girl squad, I guess.)
Even if Taraji doesn't win her SAG tonight, she won the SAG of my heart. Which is meaningless to her, probably, but still.
Thank you Taraji, for bringing a little bit of light to a very bleak weekend.